Hi from the desk of Recess' resident Community Manager (CM), dog lover and content paparazzi! I've been lucky to grow into the role of Community Manager at Recess and love creating, strategizing and managing a number of social accounts for our wide array of clients and industries. While working from my navy and grey, sports themed home office, on any given day I'm submerged in the world of travel, cocktails, biodecontamination and more. Community managers are constantly challenged to think of new and creative ways to showcase a brand, which is really just one part of all the fun. When the pandemic hit my day to day shifted even more.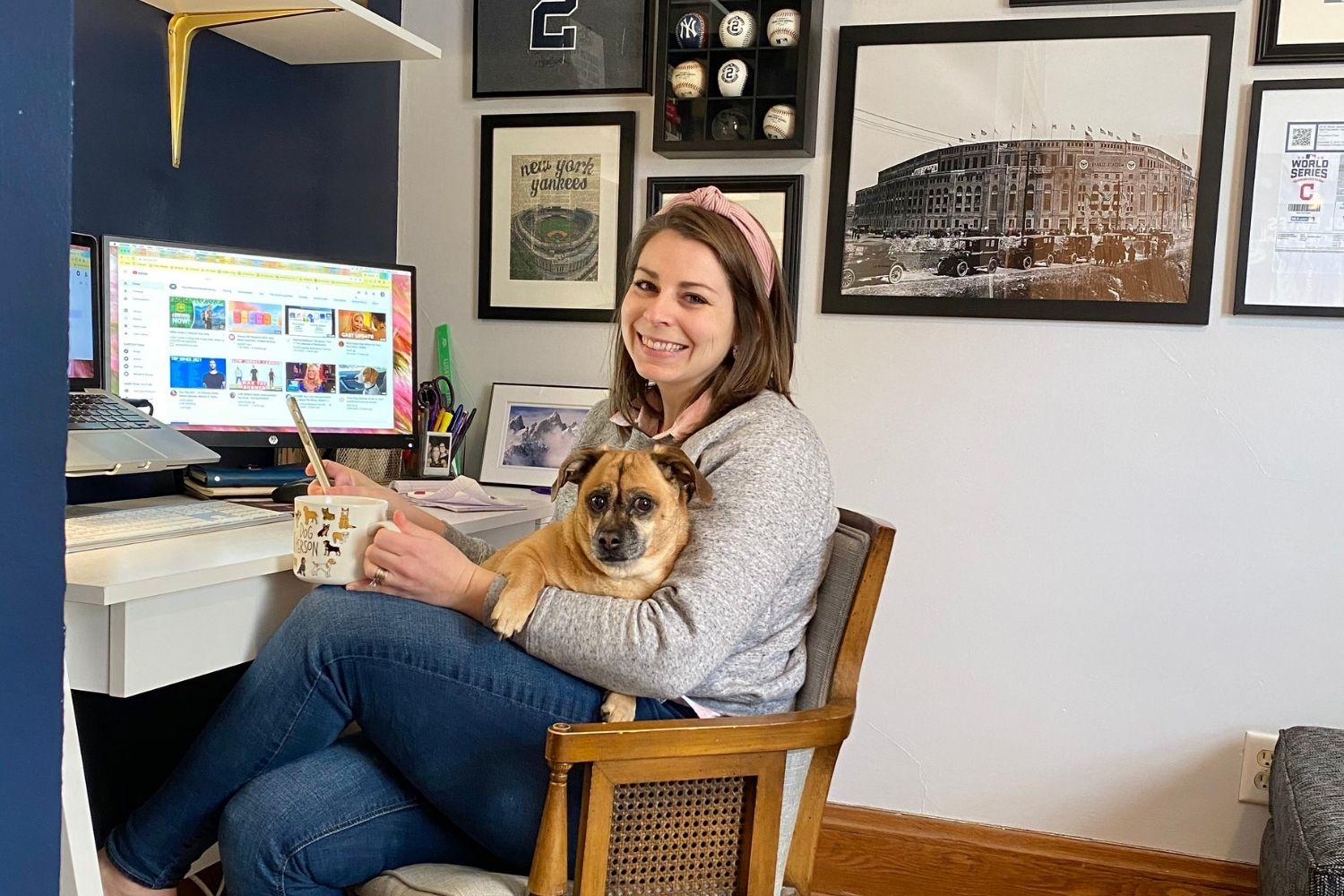 The 2020 Social Shift
As we continue to hunker down in our homes and quarantine from loved ones, social media has become a lifeline to the outside world. We've seen a wide shift in user behavior as people have more 'downtime' than ever before.
With increased social media usage, new platforms like TikTok have emerged stronger than ever, pushing yet another channel to communicate and create on - eventually leading to new features like Twitter Fleets and Instagram Reels on competing platforms.
Let's break down a few more 2020 stats and highlights in the digital space:
76% of users increased social media consumption and 45% increased posting in-feed and to their stories.
Instagram (+68%) and TikTok (+40%) usage saw the largest increase this past year
In the last three quarters of 2020, Facebook saw an 11-12% YoY increase in daily and monthly active users.

Although Facebook saw an increase in worldwide daily active users, when we look at the United States, daily active users decreased throughout the year.

The top Google Searches of the year included the "mask emoji" and "hug emoji" - although the mask emoji led the pack in 2020. 😷
The U.S. also took to Google to learn how to help, whether it was the Australia wildfires in early 2020, social justice causes, or coronavirus aid efforts.
In August, TikTok hit 100 million monthly active users in the United States - 50 million of those being daily active users.
Facebook ad revenue still saw an increase in 2020, even though a number of campaigns were paused or pulled at the start of the pandemic and through other viral movements like #StopHateForProfit in July.
In Q3, the U.S. reportedly saw social media spend increase +61.7% versus the three previous months.
Google ads in the U.S. saw a predicted decrease of -5.3% YoY in advertising revenue.
Community Management In A New Era
This past year, which we will always lovingly refer to as '2020' switched up the community management game, forcing us to adopt new ways of communicating with our audience. It has become more important than ever to be thoughtful and transparent, stay aware of real-time events, and create meaningful and relevant content at the drop of a hat.
Even for our own agency accounts, thinking of different ways to bring our culture and people to the forefront shifted as I was now left to my own devices, in my home office, without the ability to paparazzi an impromptu nerf gun battle, document a brainstorming session or pop over to the design team. I mean, how many zoom screen shots can one post?
In addition to adjusting to the new realities of a virtual 9-5, we are all navigating through the ups and downs of the world, trying to adapt to this new normal. On top of our own personal day to day shift, community managers are still tasked with supporting and creating a space for our audience to feel safe and heard in. We are responsible for responding, monitoring and anticipating the comments and questions that each of our brand's social communities might throw at us. As much as we all thought we knew and understood our communities, this past year flipped a lot of that upside down.
Just as the world was adjusting in real time, Community Managers, the people behind the handles, had to do the same - while still sharing fresh and new content. Social burnout was real in 2020, and still is in 2021. The term 'doomscrolling' proved a new meaning of truth and memes. As a CM, it's my job to be on social media - but as the person behind the handle, I too need a break from the 24-hours news cycle of the pandemic and the various other events around the world.
2020 taught us all to adapt in a multitude of ways, pushing us to learn and grow personally and professionally. It has allowed me as a person and community manager to reprioritize, take breaks in content when needed for clients, and put my device down to breathe. 2020 has forever impacted how the world of social media is used and viewed. This year has started off feeling a little too much like 2020. But, as I look ahead into the months of 2021, I know we will continue to learn new ways to utilize social media to connect our brands with people in a meaningful and authentic way.
Sources: Facebook - Q2 Results, Facebook - Q3 Results, Facebook - Q4 Results, 2020 Google Search Trends, CNBC TikTok Data, Business Insider - Facebook Ad Revenue, The Drum - Social Media Spend, CNBC Google U.S. Ad Revenue, Digital Commerce 360 - COVID-19 User Habits, Bazaarvoice Social Commerce, SocialMediaToday - Facebook's 2020 Daily Active Users