Since Facebook launched in 2004 the way we engage with friends, acquaintances, family members and even complete strangers forever changed. People have become their own publishers, sharing their slice of life through personal mediums of choice; images, video, song, dance, words, etc. With so much content pumping day in and day out, authenticity can often be lost or misunderstood. Perfectly crafted Instagram feeds and choreographed TikTok videos can make you double tap in delight or scroll past in distaste.
So where can you go for authenticity in a social world of filters and unicorns? Facebook Groups. Groups are not new and may not be foreign to you, but they have pivoted during the past few years.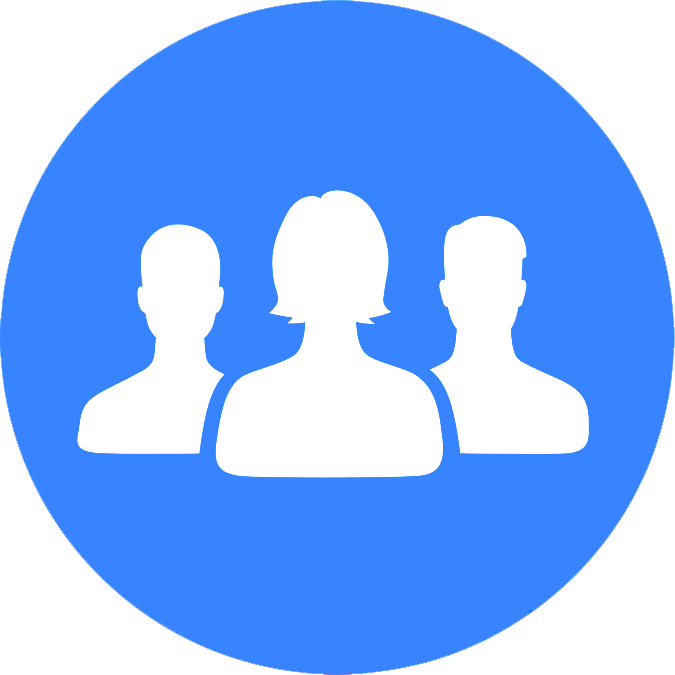 Facebook Groups By The Numbers:
More than 1.4 billion people use Facebook Groups monthly (Sprout)
Local Facebook Group membership grew 3.3x in the Spring of 2020 (Hootsuite)
More than 3.5 million people in the U.S. joined new Facebook Groups to support Black-owned businesses in the spring of 2020. (Hootsuite)
Facebook Groups brought us together when many needed it most:
"91% of respondents said they have given some form of support to others during the COVID-19 pandemic through their preferred group/community, whether it's helping local vulnerable residents with their groceries during lockdown, sharing vital information from health authorities, or providing financial support to local business." Source: SocialMediaToday
With significant growth, Facebook had to rise to the occasion launching more robust Group tools and features in the Fall of 2020 to account for the new surge in user behavior.
Groups are now a pillar of Facebook, earning a coveted main navigation spot in their mobile app. Long distances, pandemics or life circumstances may keep us physically apart at times, but virtually more people have come together than ever before thanks to Facebook Groups.
As a Facebook user personally and professionally for over a decade, I have never used Facebook Groups more in my life than the past 12 months. From new mom groups, brands I love, digital marketing professionals, and travel enthusiasts my feed is now full of more group posts then friends and family. The Groups I am in have become a lifeline for product and topic research, like-minded professionals and quick answers from real people who have applicable experience to give me authentic feedback.
I became a new mom during one of the oddest years (2020) in the history of my existence. Facebook Groups helped me navigate the first 12 months of motherhood with more confidence.
How do you handle the 4 month sleep regression? There is a Group for that.
What is the best lotion for eczema? This user asked the same question in a post from 6 months ago, let me read the comments.
I need a discount code for this expensive brand? The brand has a Facebook Group with special discount codes.
Where do I take a sick baby on a Saturday? Just ask your local mom Group.
And NO Groups are not just for women, moms or consumers. Keep reading…
How Can Your Brand Leverage Facebook Groups?
Groups open up even more authentic ways to have conversations with your customers, even if you are not the one leading it. Some brands have built a larger following in their Group than on their official Page. Groups let you connect directly with users bypassing the Facebook algorithm that suppresses your Page's content reach to only 1-2% of your page fans.
Without making this a Facebook Groups 101 post, here are just some of the perks your brand can leverage with a Group:
Utilize the file upload feature to provide a resource library for key information
Test content styles and types before posting on your official Page
Survey members on product ideas - consider it a built in focus group
Offer and test unique offers and discounts
Connect brand enthusiasts to create powerful community of advocates
Intranet-like experience for employees or specific business segments
Admin features that allow you to keep a meaningful and constructive environment
New sponsored posts for Groups only
Here are a few brands who have capitalized on the power of Facebook Groups - officially and unofficially.
Official Brand Facebook Groups: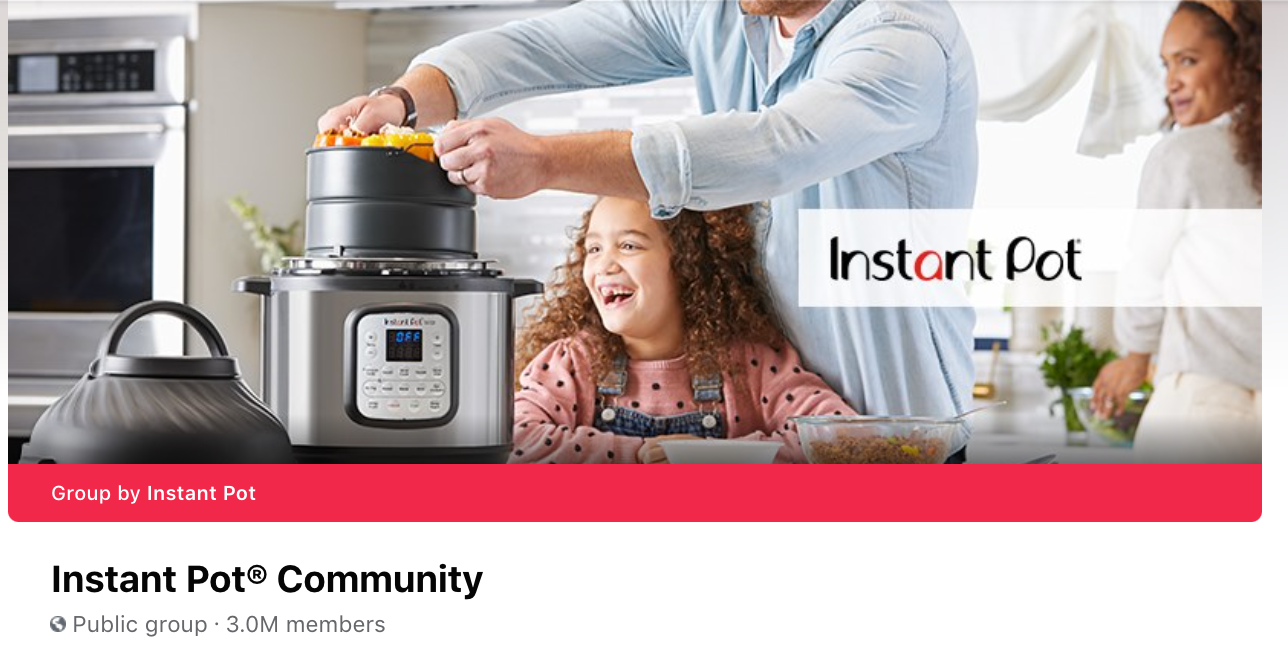 The Group sees 10,000 posts every 30 days.
Instant Pot users can ask questions, post unique recipes, and share the joy of cooking with their products.
Host monthly member giveaways.
Offer limited trouble-shooting in the case that any customers experience any issues or have product-specific questions. (Hubspot)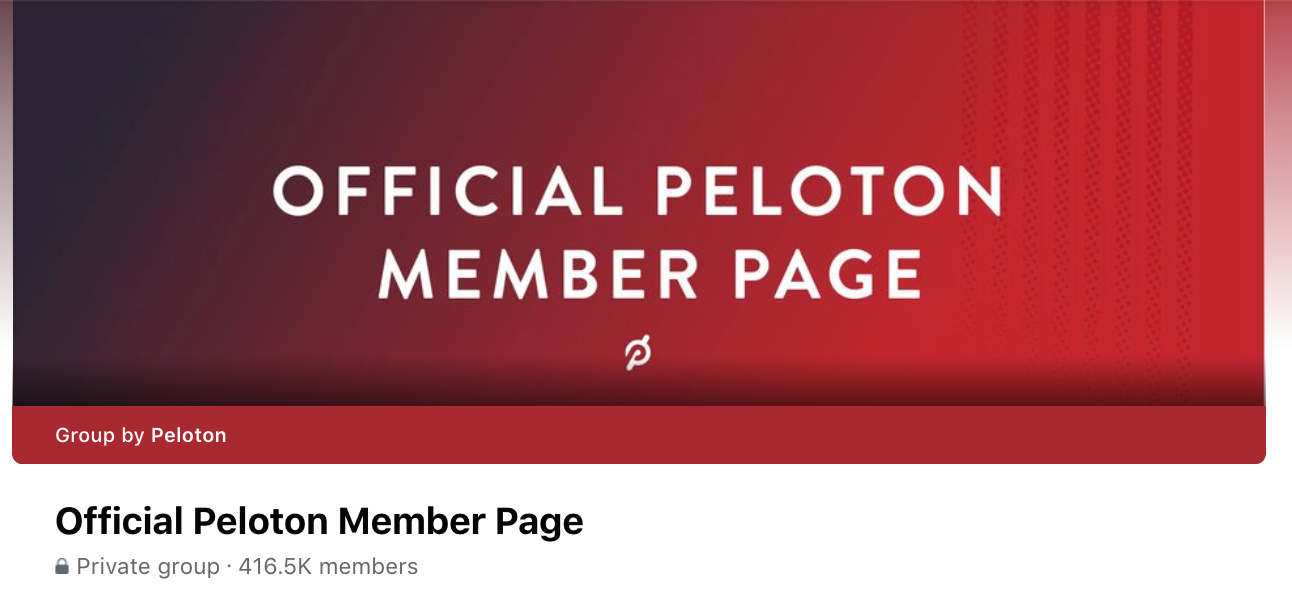 Peloton - 245,000 Members
Peloton's Group is a private community, meaning members need to request access to join.
A private Group provides an exclusive experience for customers who invested in their product, offering even more value.
Peloton users can connect and network about exercise plans, techniques, schedules and more. (Hubspot)

Share exclusive product sneak peaks and samples.
Customers ask sizing and color questions before buying.
Offer exclusive sample sales for Group members only.
Offer Group members early access to seasonal sales.
Unofficial Brand Facebook Groups:
ALDI's (aal-dee's) has a plethora of Facebook Groups created by what some would call an obsessive customer base. If this isn't a testament of brand love, I don't know what is.
NOTE: These Groups are not affiliated with the official Aldi brand.

This Group grew so big they now have an official Facebook Page that has a mere 100,000 Page Fans compared to the Groups 600k.
Share exclusive Aldi finds that are made available every week.
Members exchange products recommendations and questions.
Users share HOT finds, what local N.E Ohio stores have them and how many are left.
Share fan favorites that are back in stock.
Ask for product allergy information and more.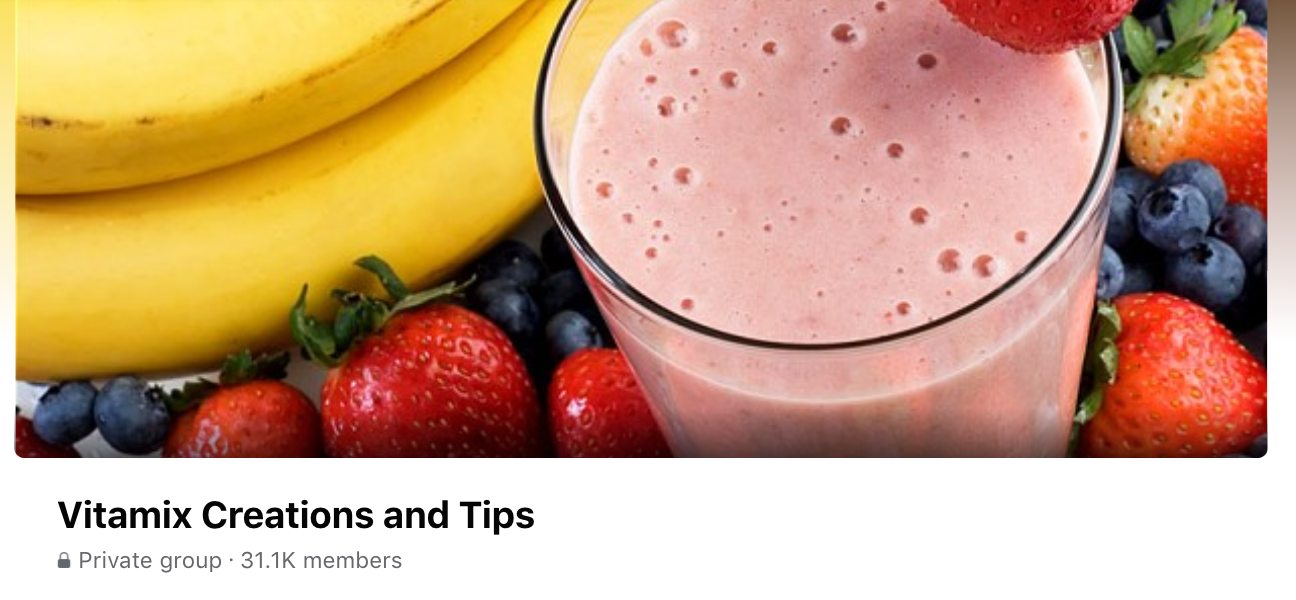 This is one of many Vitamix Facebook Groups not run by the official brand.
Members share recipes, product cleaning tricks, meal plans and more.
A group of die hard Vitamix fans that can share their love of blending.
Moral of the story, you can be a part of a growing community around your brand if you take the time to join in early and cultivate an authentic and meaningful environment.
If you do not have the resources to create a brand Group, I would encourage you to join Groups within your industry or about your brand to stay on top of what your customers are talking about and monitor how your brand is being discussed.
Rules of Group Engagement
It is very important to remember that a Facebook Group is not another Facebook Page. There are rules of engagement you should maintain as a brand to create an authentic environment for members.
Don't be overly promotional
Be consistent & authentic
Have dedicated Group admins that you trust
Do not replace your other marketing efforts with a Group
A Facebook Group strategy is about the long game, not the short term return. Groups can be a game changer, but also require patience and dedication while cultivating your community. But once you have a community of Group members built, the possibilities are truly endless.
See you soon in a Facebook Group!