nVent is a $2.1 billion, high-performance electrical company with a dedicated team of over 9,000 people and trusted brands such as Caddy, Erico, Hoffman, Raychem, Schroff and Tracer. Known for innovation, quality and reliability, their products connect and protect, consistently delivering value to industrial, commerical, residential, energy and infrastructure customers.
Services
Content Strategy & Copywriting
Design & Creative Services
Full-Stack & Software Development
Illustration, Video & Animation
Mobile App Development
User Experience & UI Design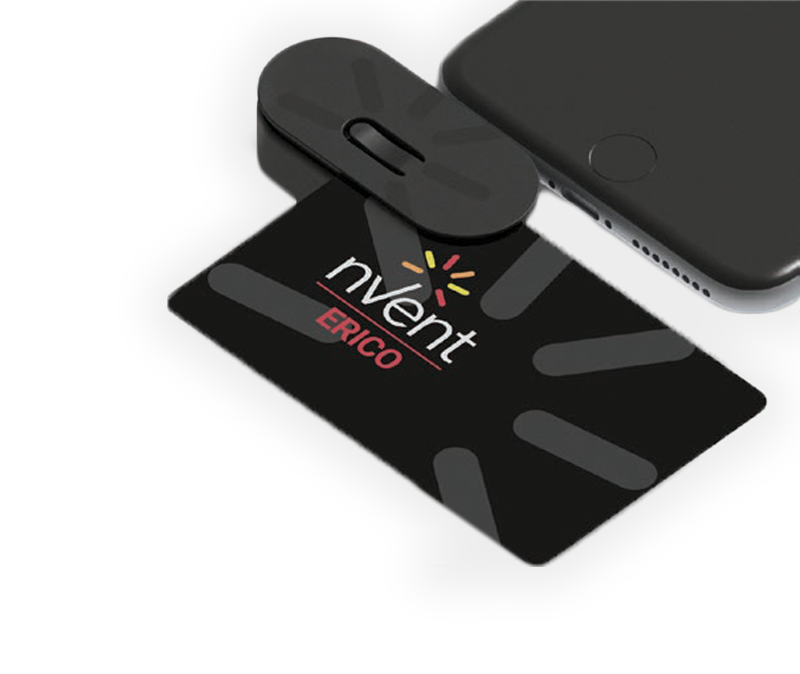 The Challenge
When lightening strikes a wind turbine, the efficiency of the turbine may be adversely affected. Many wind energy farms monitor their turbine efficiency by inserting cards into each blade of a wind turbine. After the lightning strike, the card becomes imprinted with the magnitude of the strike. To read the imprinted magnitude, these cards must be collected and shipped to facilities in Europe where they are dipped in iron for data processing. This method, while prevalent, contains several pain points to the end user, such as inefficient testing, wasted replacement cards delayed response time.
To solve customer painpoints, nVent set out to create a new card and a new card reader that could allow customers to read the data imprinted on the card and instantly display the strike magnitude from their mobile or tablet device.
nVent's data scientists came up with a way to reverse engineer how the existing turbine cards could record kA data. Rather than using a lightning strike to imprint data on the card, nVent created a card with a special magnetic code trail, that when installed on the turbine, the magnetic field generated by the lightning will delete the data in the area where its strength is higher than the resistance of the code trail.
To read the card data, nVent created a card reader that could be inserted into an audio port on a mobile or tablet device. What was missing from the package was the consumer-facing application that enabled users to swipe a card and see a real-time kA reading – that's where Recess stepped in.
The Solution
We set out to create both an iOS and Android native application that could give these customers the efficiency and reliability they needed. Through months of testing and refining, a data table was created that correlated data loss to kiloamps – the more data erased on a card, the larger the lightning strike. End users can swipe a card through the reader and get an accurate strike magnitude reading within seconds. Utilizing a series of peaks and valleys through the card data, the maximum lightning current to which a card has been exposed can be read by the card reader and presented as a kA reading. A swipe history is stored to enable easy access for later use.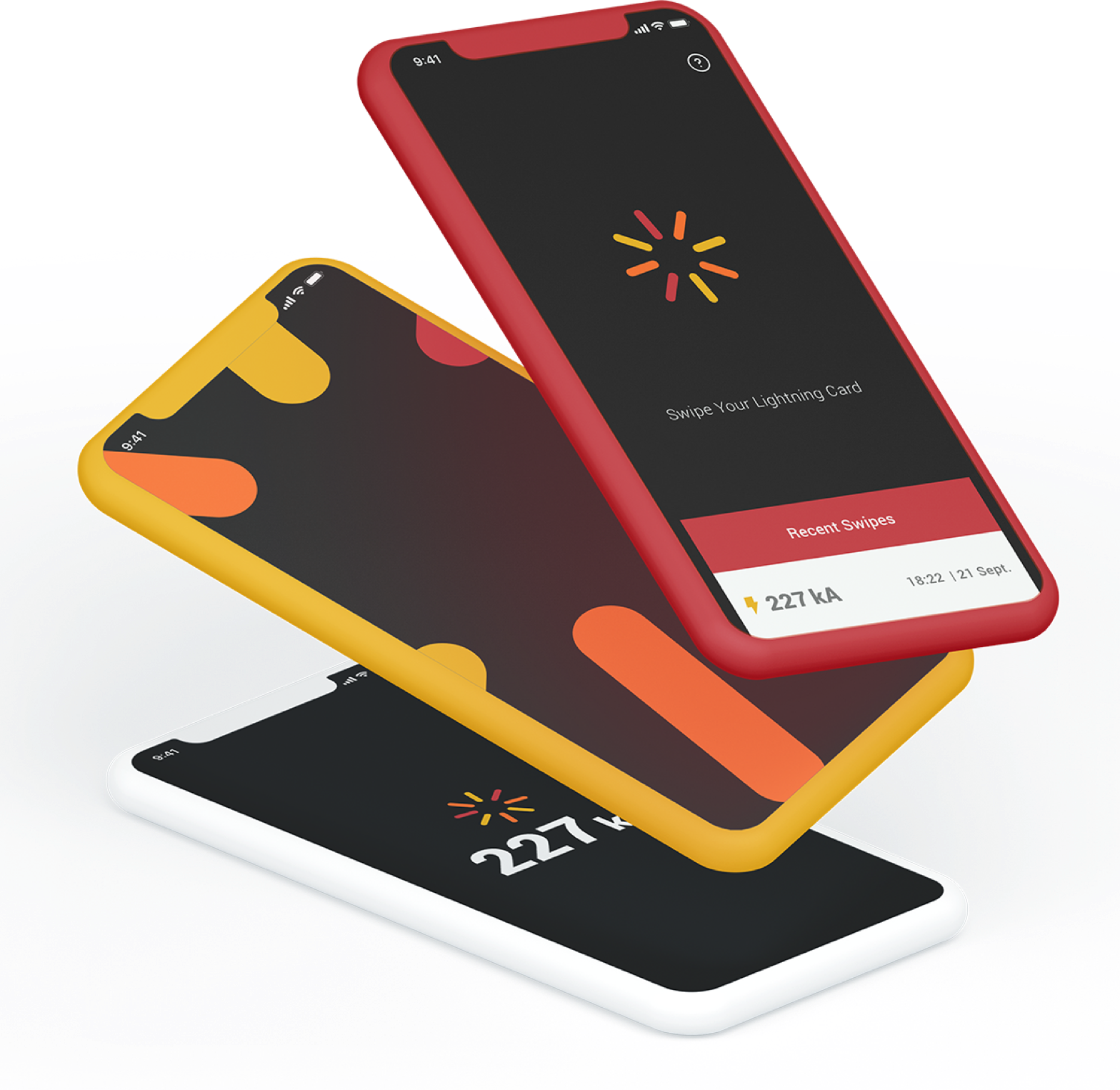 Data Driven Accuracy
The ease of use and accuracy of the application and data allows customers to cut down the time it takes to get card readings from weeks to seconds. It also eliminates a significant portion of waste, where only severely damaged cards need replaced. Now you're thinking, audio port on a mobile device? That's so 2018. It's okay – it works with those fancy adapters too. The nVent ERICO Card Reader application is part of the nVent ERICO lightning registration system for wind turbines. Altogether, it includes the lightning cards, card holder, card reader and the application.