#TeamRecess is a tight-knit group of people, we're family. So like most of the world, when the initial Stay Home orders were issued -- we thought it would be a temporary, couple week solution until this all passed. Within the first week, we were instantly missing seeing each other, from morning team stand-ups to lunch table talks and 3pm coffee breaks -- this made it even more vital that we continue to have fun and stay connected even if that was from our homes.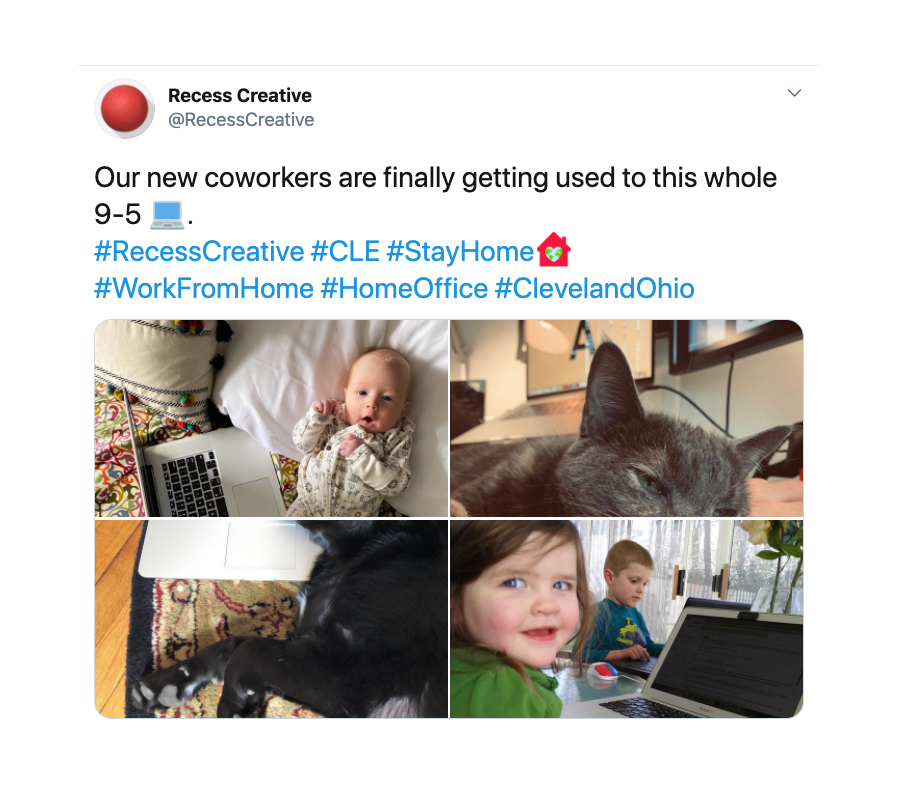 Our New Normal
Our team has been able to stay connected through this new normal with "group" activities and sharing our personal experiences via social media -- with dedicated lunchtime walks with our furry pals, home office tours, and showing our new office assistants, we've been able to share a piece of our new normal. We've also adapted office norms into our home lives, like our Friday Fridge feature! At the office, our alphabet letters are a source of daily debate, laughter, celebrations and banter -- so we asked our team to share their home #FridgeFriday for a mix in our story feed. Although we all shared our own fridges, it was a fun way to see how our fridges reflect our team's home-life and even some of their personalities!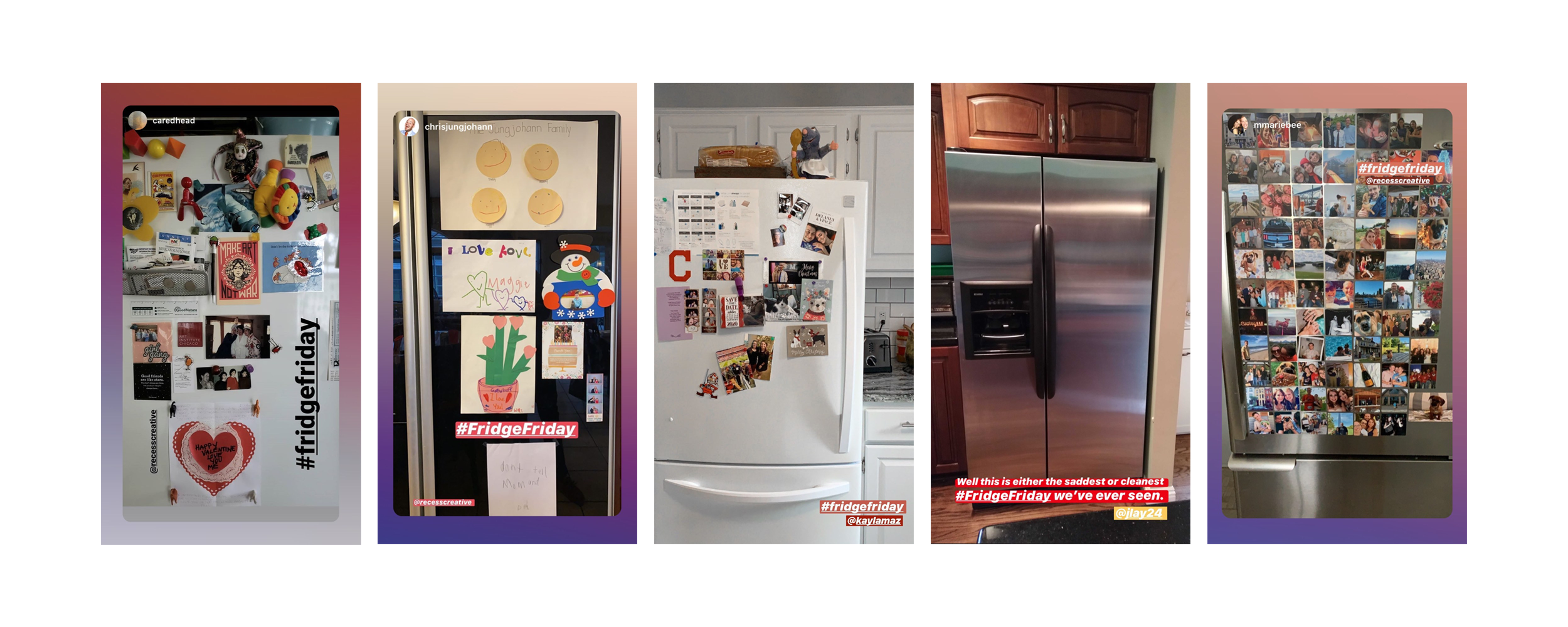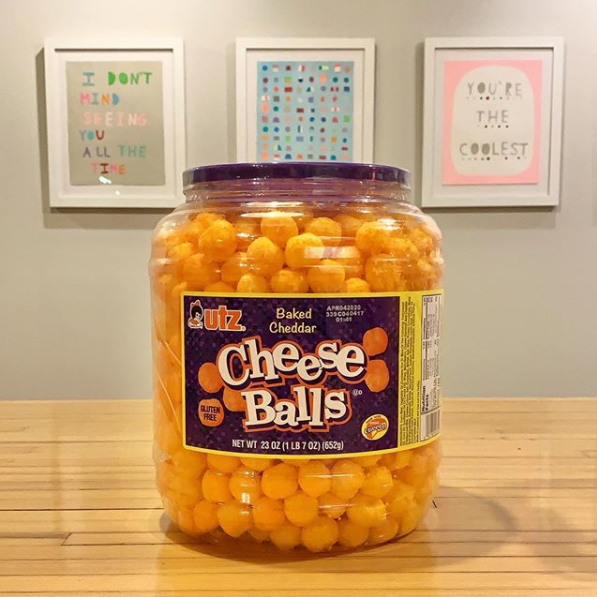 Friendly Competition
With the void of sports and March Madness, we created our own version of March Madness with a series of bracket competitions that covered a variety of topics like helping name our Business Analyst, Sarah's puppy, determining the best pizza joint in CLE, and even naming the best wing place (yes, we like to eat!). Most recently, we celebrated National Haiku Day, a yearly tradition, and National CheeseBall Day, with another competition. The stakes? A year's supply of CheeseBalls (a Recess staple). The challenge? Write a haiku about CheeseBalls. We left the judging up to our Instagram followers after picking the top four from our 19 submissions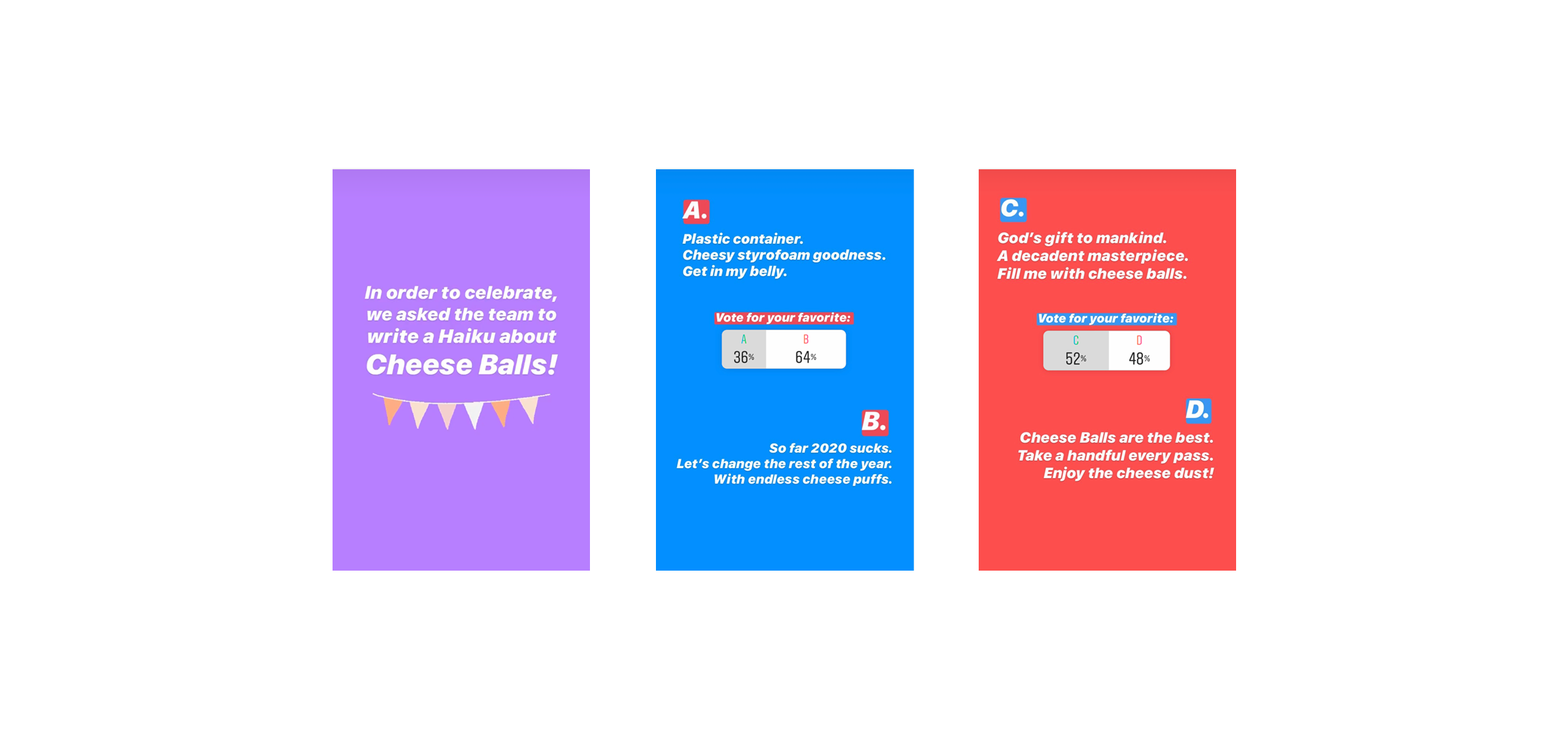 Zoom or Bust
With the help of Zoom we've been able to maintain morning team meetings, a virtual lunch table and most importantly our beloved TGI4 on Friday afternoons. Our team zoom calls have been a source of impromptu hat-off's, team brainstorms, 15-minute stretching sessions, zoom background pranks, dog show-and-tell, and happy hours.
Together Again
Through a variety of virtual and social platforms, we've stayed connected while maintaining our play hard, work hard culture -- even if the majority of our conversations are around projects, what's for dinner or the latest grocery store adventure. We can't wait to be back together again, but until then stay healthy and safe!