The Arnold Palmer Invitational is one of the premiere PGA TOUR tournaments, a Top 10 social media behemoth, and the crown jewel of events within the ecosphere of Arnold Palmer. A year after API celebrated the life and legacy of Arnold Palmer - and put up record-breaking attendance, awareness and social numbers at quite possibly the greatest event in tournament history - we took over their social media. No pressure, right?
Services
Brand Strategy & Positioning
Campaign Development
Content Strategy & Copywriting
Design & Creative Services
Illustration, Video & Animation
Media Planning & Buying
SEO, SEM & Digital Advertising
Social and Influencer Marketing
User Experience & UI Design
Web Design & Development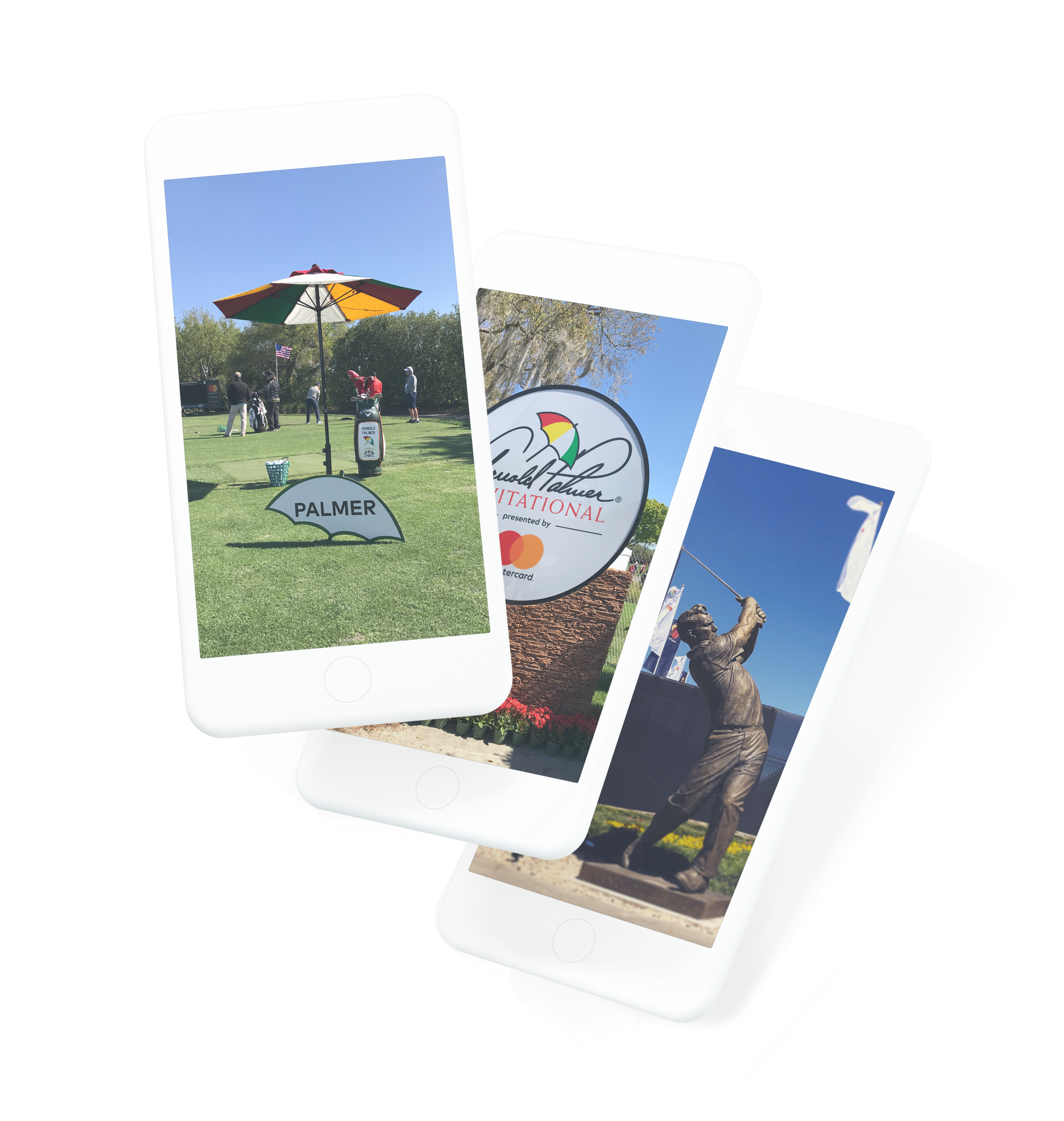 Social Strategy
So much more than just a great golfer, Arnold Palmer was truly the people's champion. Known for signing every autograph, replying to every letter, and never hesitating to go above and beyond – Mr. Palmer always put his fans first. So, what if we did the same with our social strategy?
The Campaign
Honor the legacy and elevate the fan experience. We refined our approach to focus on three key things:
1) Offering Unparalleled Access
2) Delivering Emotionally Resonating Content and Experiences
3) Pushing the Boundaries of What People Expect, Both Online and at a PGA TOUR Tournament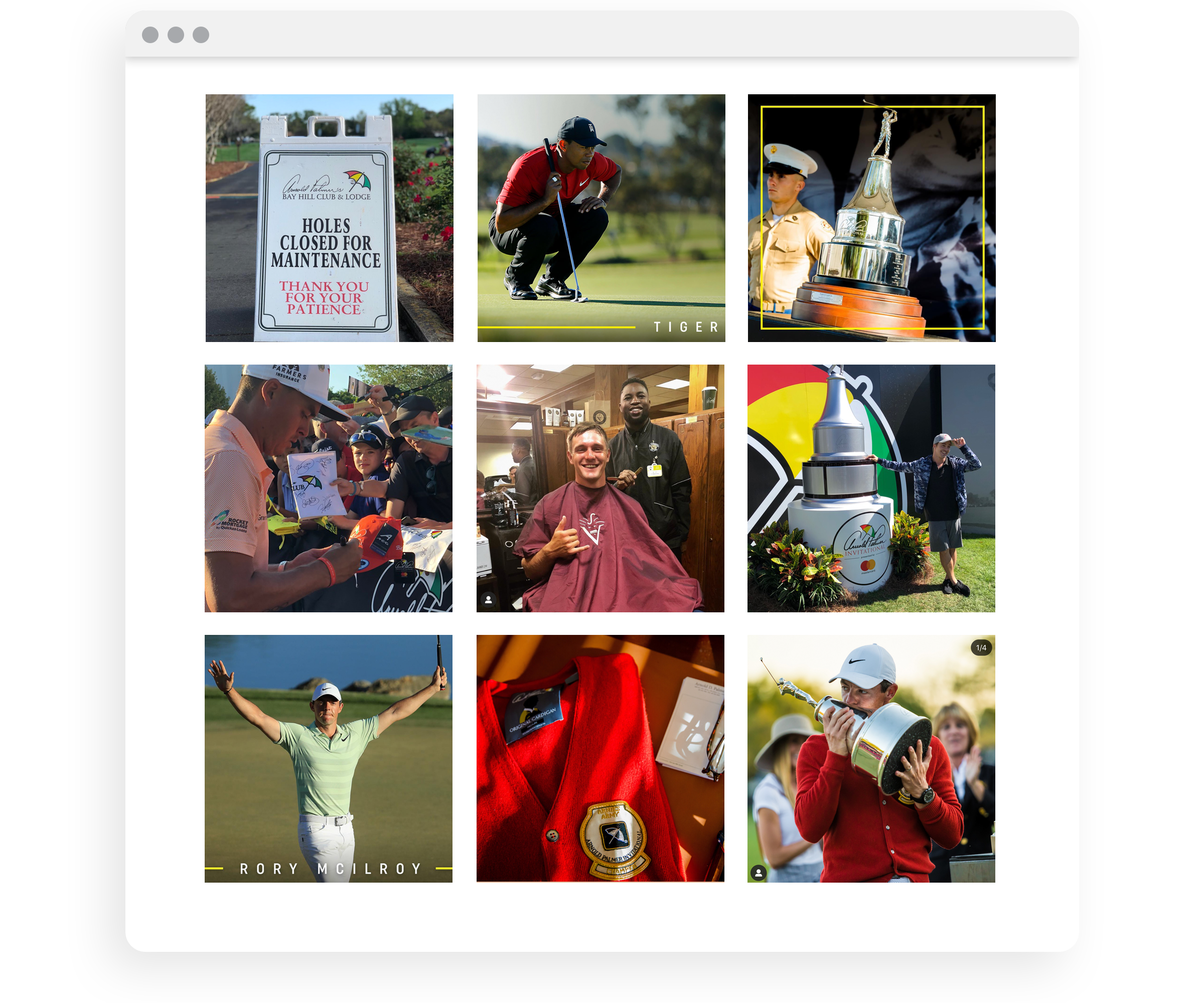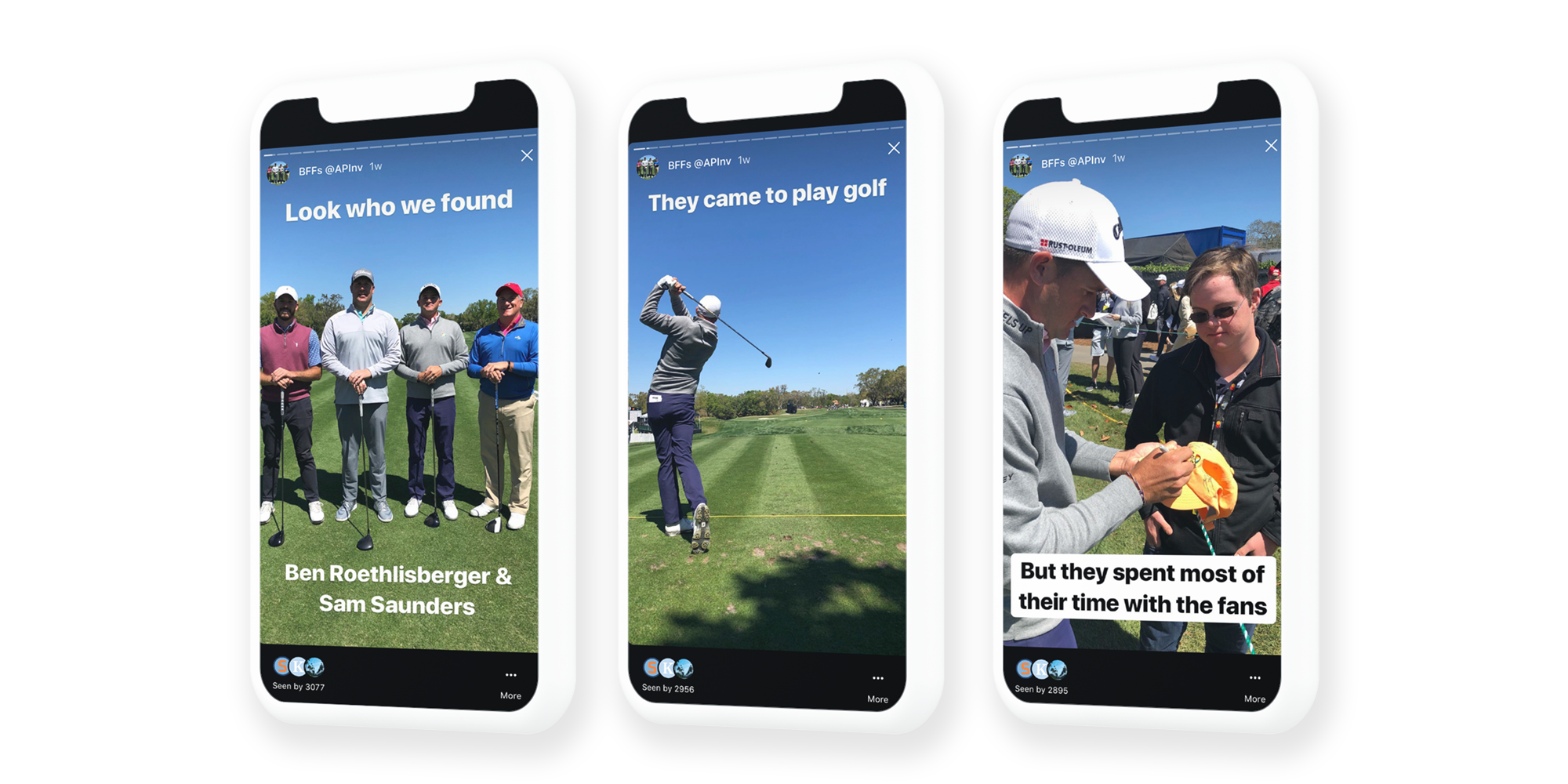 Website Redesign
The website is a welcoming home base for the event, with sharp photography and clear text. Menus offer links to course information, players and pairings, and travel planning resources for those making the trek to watch the greats tee off. With a section devoted to Mr. Palmer's charitable foundation, users are easily able to make donations toward his most cherished causes. With an elite group of golfers receiving personalized invitations each year, the mission of the Invitational serves to honor the legacy, both on the course and off.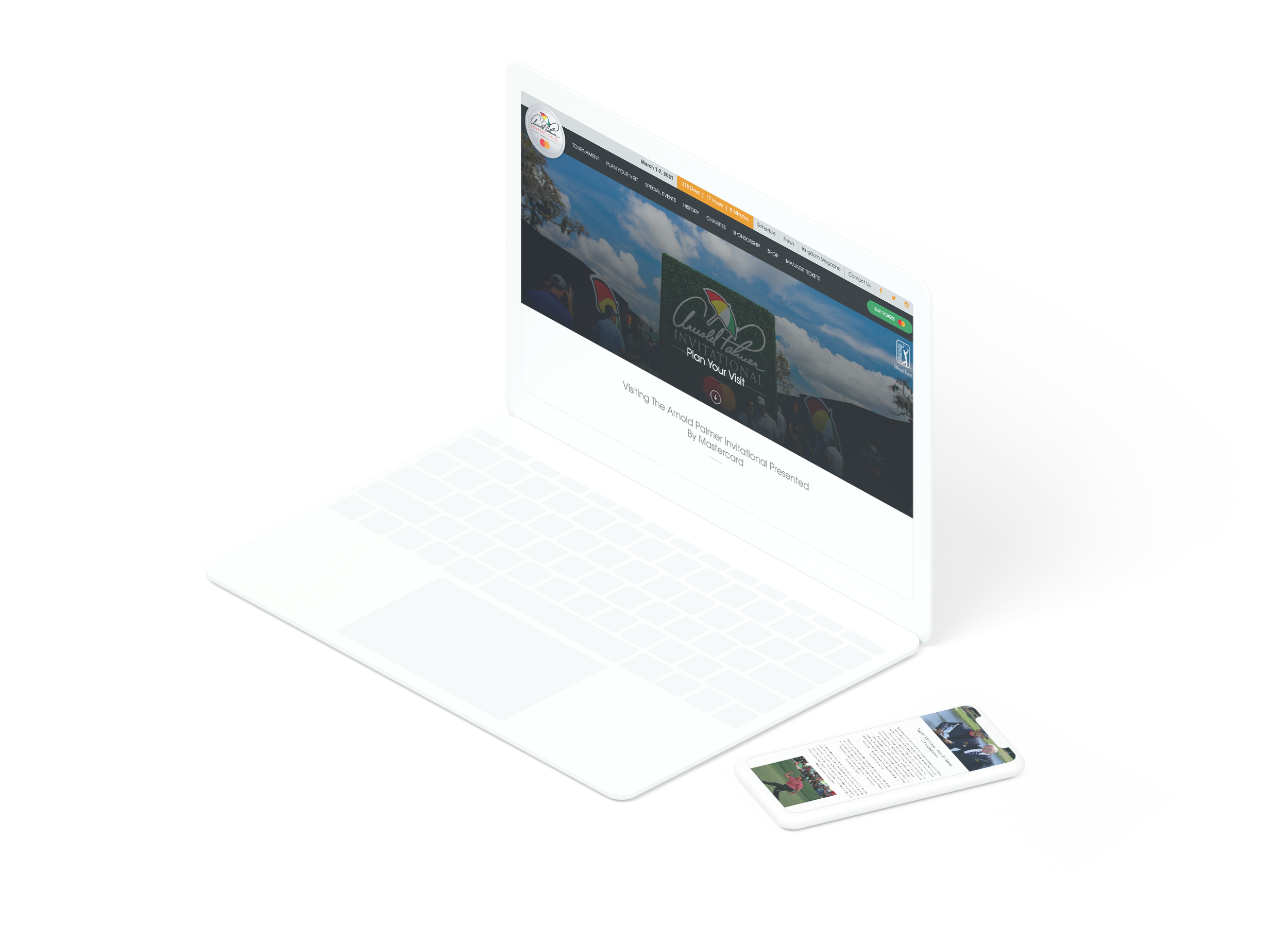 Engagement
Not only did we help usher in a new champion and welcome a whole new legion of #APInv fans, we also achieved our original goal and then some. With epic engagement levels along with millions in earned impressions and earned media – the Arnold Palmer Invitational presented by Mastercard was one for the record books.