Arnold Palmer was never shy when it came to the way he lived his life. From his unmatched, unorthodox style of play to the energy he channeled through his fans, every element of Mr. Palmer's life was well played.
Services
Brand Strategy & Positioning
Campaign Development
Content Strategy & Copywriting
Design & Creative Services
Illustration, Video & Animation
Logo Design, Print & Collateral
Media Planning & Buying
SEO, SEM & Digital Advertising
Social and Influencer Marketing
User Experience & UI Design
Web Design & Development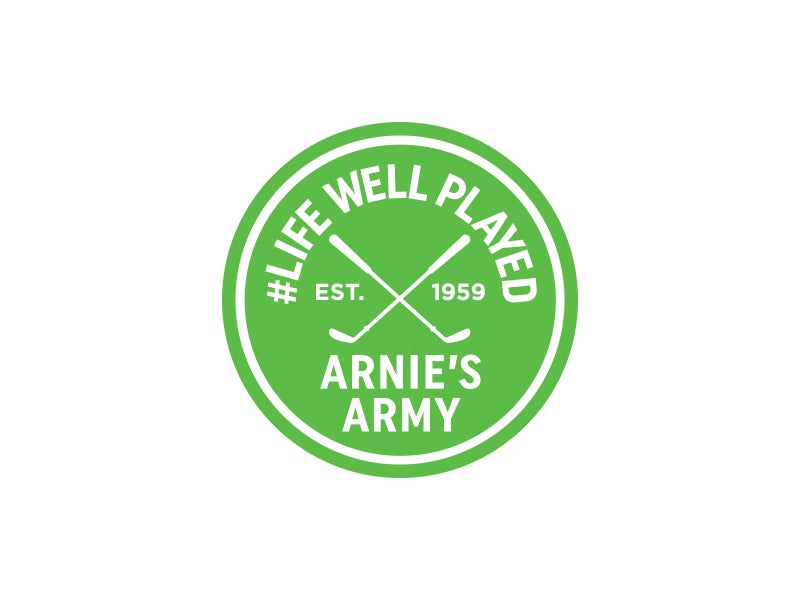 #LifeWellPlayed
A campaign that empowers the fans to pay tribute to Mr. Palmer and the way that he lived his life. To launch our #LifeWellPlayed campaign, we gave the microphone to the people. They raised glasses and gave toasts. They shared stories and they shared laughs. And more than a couple tears. They came together in a way that only those touched by greatness can and ultimately proved that there's a little bit of Arnold in all of us.
Social
Execution
The campaign launched at the Arnold Palmer Invitational - Mr. Palmer's signature event. We leveraged celebrity partnerships, created on-site activations and offered unparalleled behind the scenes access. We even auctioned off a pair of shoes.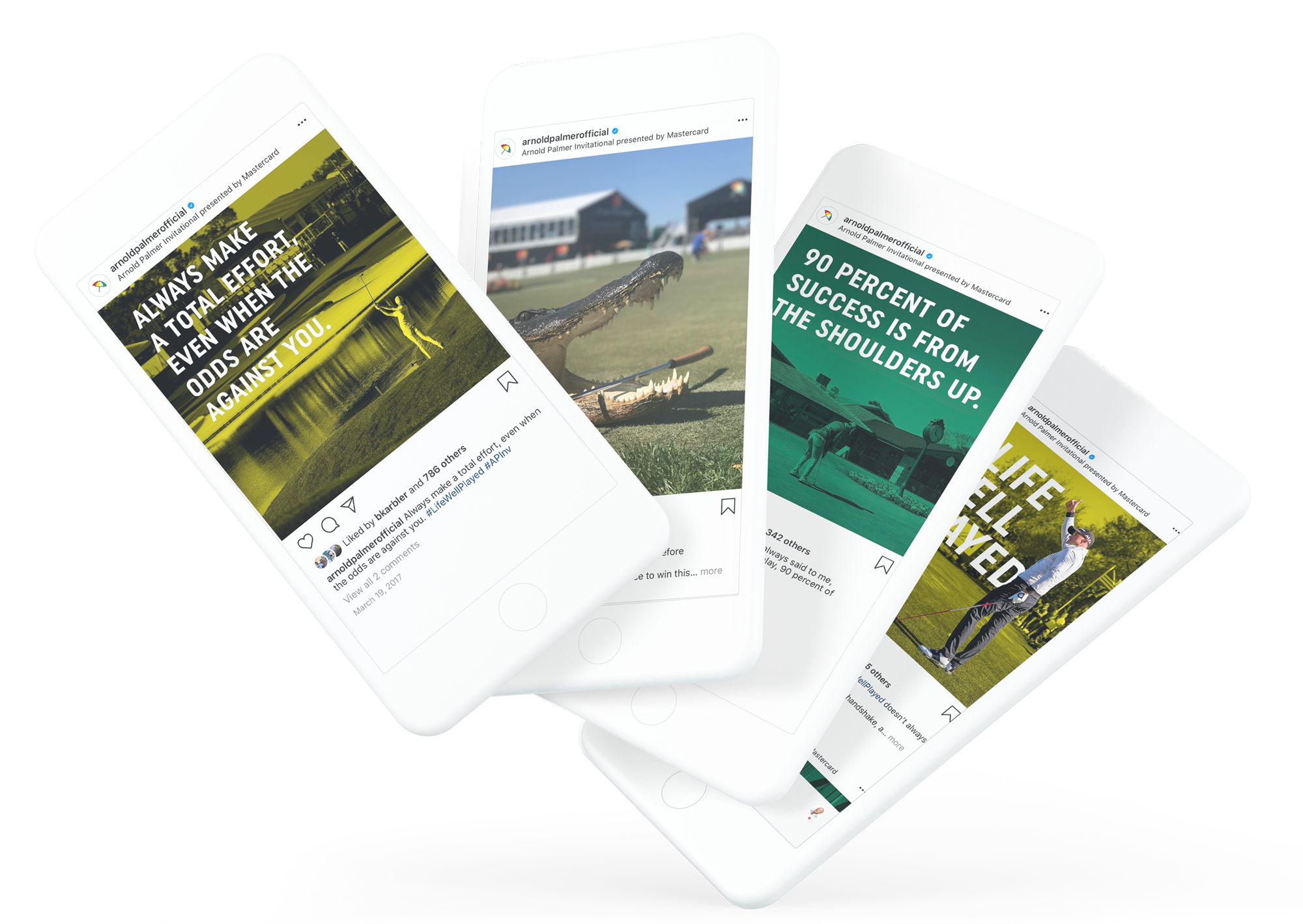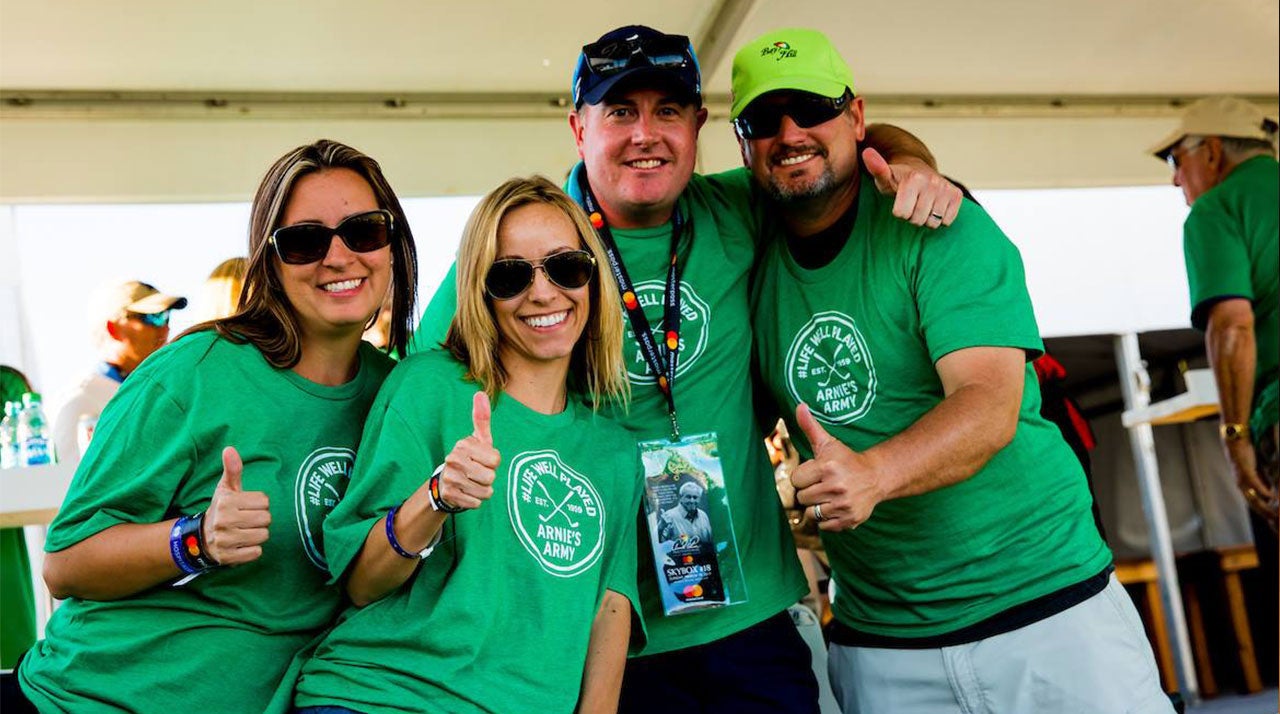 Building
Community
What began as a campaign to honor the legacy of Arnold Palmer became so much more than that. It carried on through charitable acts, spending mroe time with family and has been adopted by the golf community as a hashtag that can commonly be seen on the course.