Seamlessly designed with user-friendly navigation and an array of dynamic features, this website is your one-stop destination for all things Cleveland. Explore up-to-date information on local events, cultural happenings, and community initiatives that showcase the city's vibrant spirit. From easily accessible government services and resources to interactive maps highlighting hidden gems, the new clevelandohio.gov embodies convenience and connectivity. Whether you're a resident, visitor, or business owner, this platform fosters a stronger sense of belonging and engagement with the diverse tapestry of Cleveland. Join us online and dive into the dynamic essence of our city, where innovation meets tradition.
Services
Content Strategy & Copywriting
Design & Creative Services
Full-Stack & Software Development
Illustration, Video & Animation
User Experience & UI Design
Web Design & Development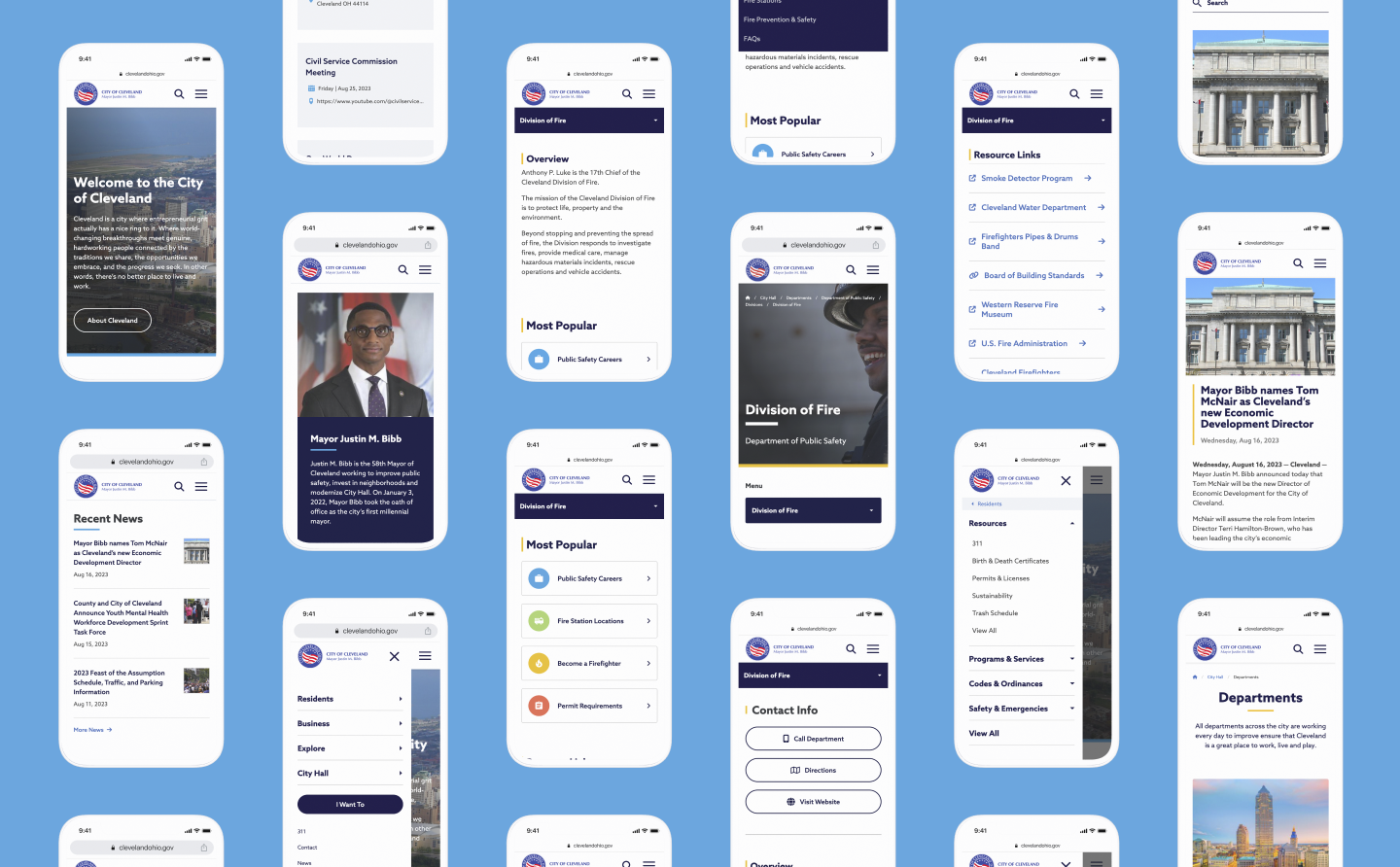 Custom
Templates
Residents and businesses alike can now effortlessly access highly sought-after information such as the trash pickup schedule, guidelines for pet adoption, and comprehensive details on essential construction permits for contractors. Our website's intuitive layout and navigation menus ensure that these crucial resources are just a click away.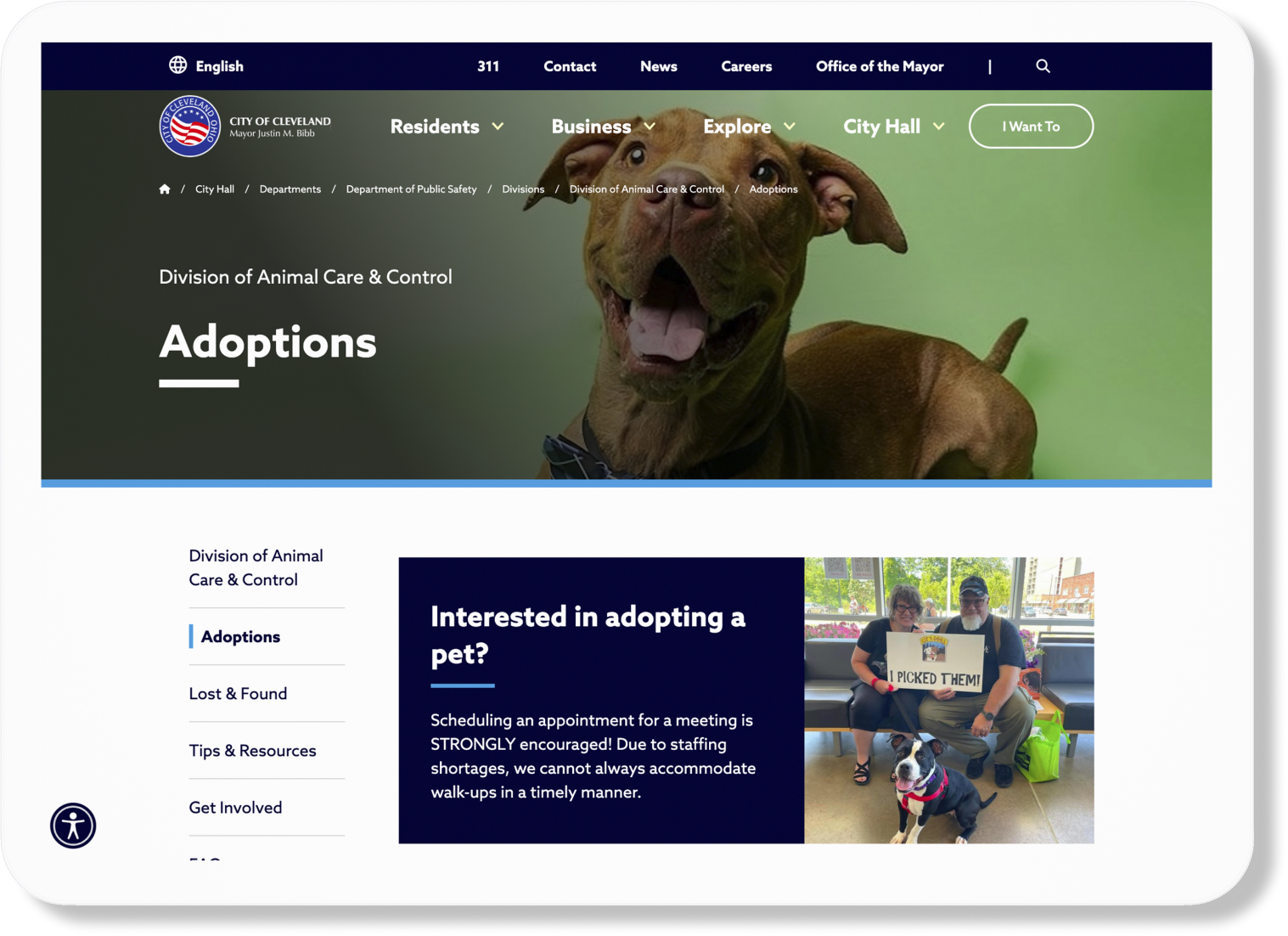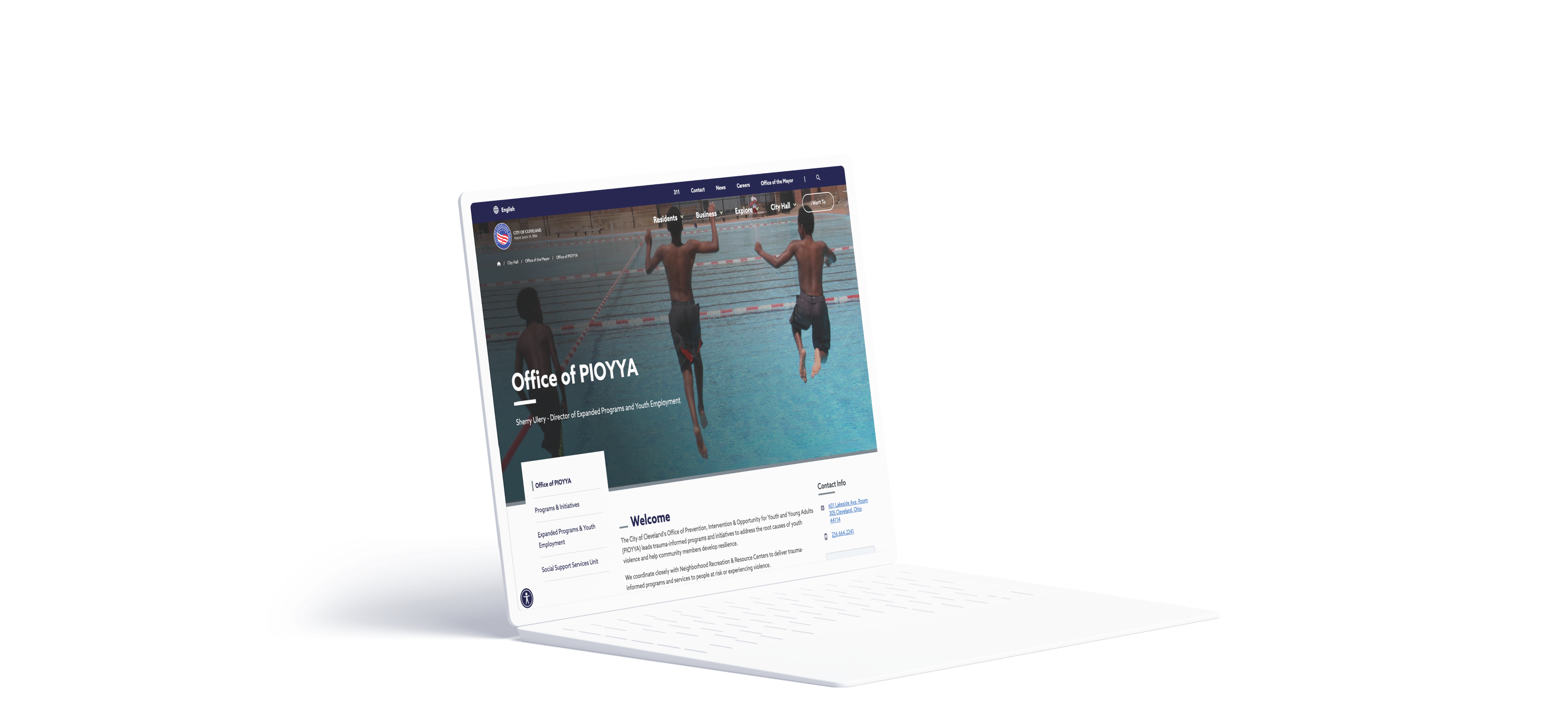 Through extensive user research and feedback, we were able to identify pain points with the former City of Cleveland site and used that information to create a more intuitive navigation on both mobile and desktop.
The City of Cleveland's website is used for much more than just permit and trash information. The site also needed to be a historical database for many pieces of information that couldn't fit on the old City website.
Whether you're searching for city services, permit information, or community updates, the new website is designed to make your online experience effortless and informative.