A mainstay of Cleveland's family-friendly attractions since its inception in 1996, the Great Lakes Science Center promotes curiosity in kids—and kids at heart. In its mission to make learning an exciting and interactive experience, the Science Center captures the wonderment of the world around us, and the cool factor that a Science, Technology, Engineering and Math education can supply.
Services
Brand Strategy & Positioning
Campaign Development
Content Strategy & Copywriting
Design & Creative Services
Illustration, Video & Animation
Logo Design, Print & Collateral
SEO, SEM & Digital Advertising
User Experience & UI Design
Web Design & Development
#StayCurious
Giving a new face to the Great Lakes Science Center's online footprint, we enhanced the exuberance and innovation of its commitment to education, collaboration, and creativity - by creating a movement to #StayCurious Website Redesign
Through use of vibrant earth tones, bold fonts and an interactive navigation, the Great Lakes Science Center's website was transformed to better represent the magic that lives within its walls.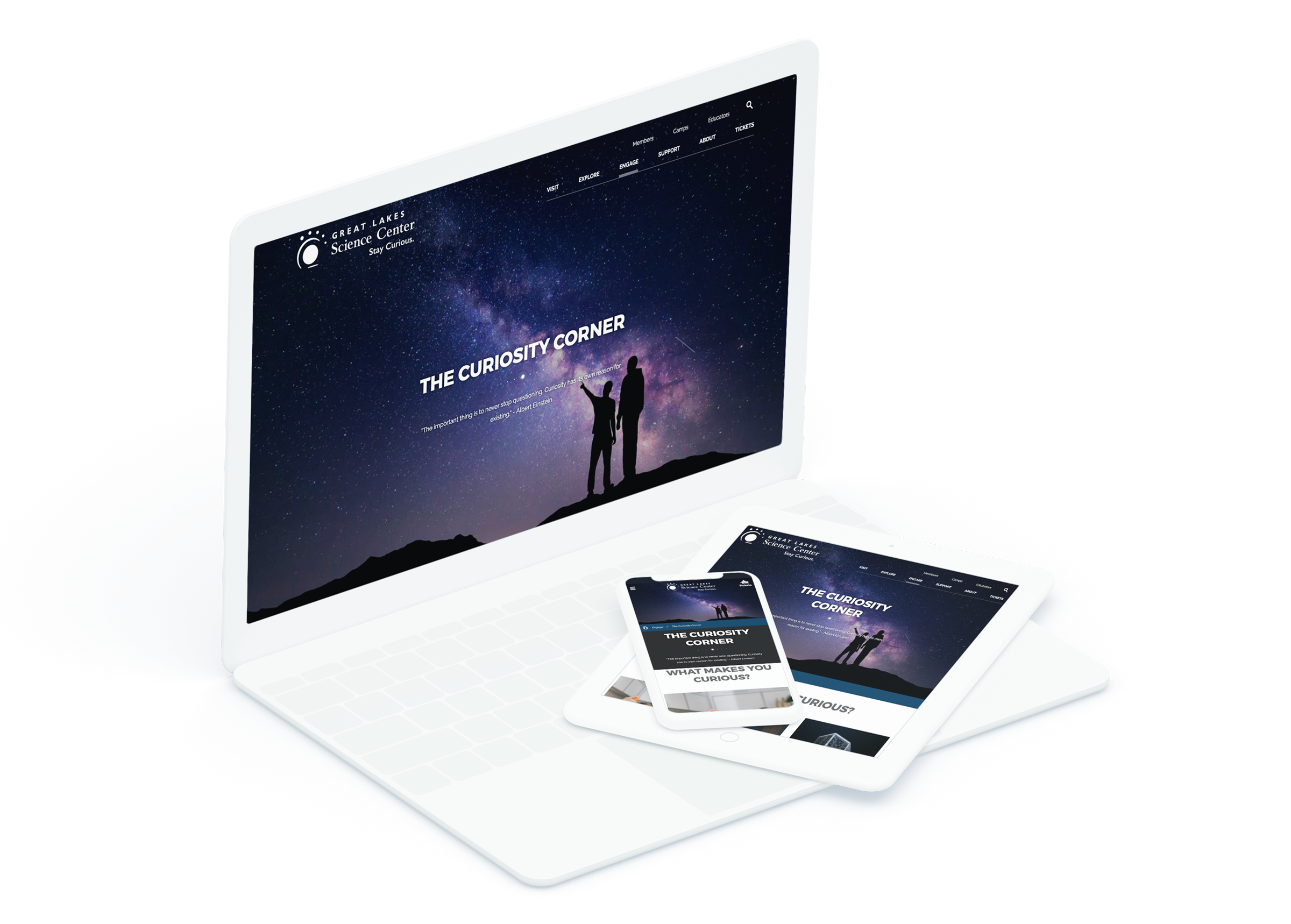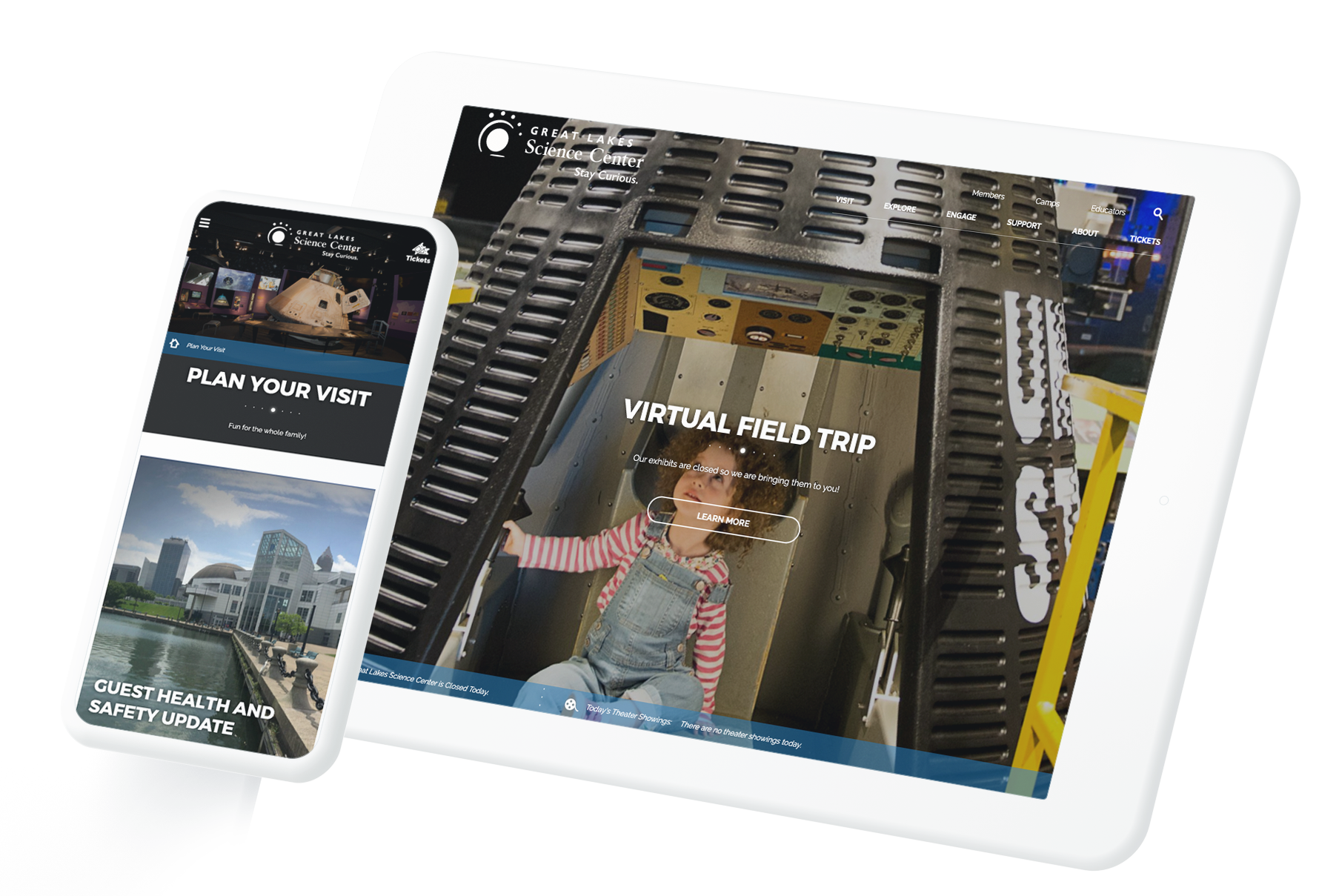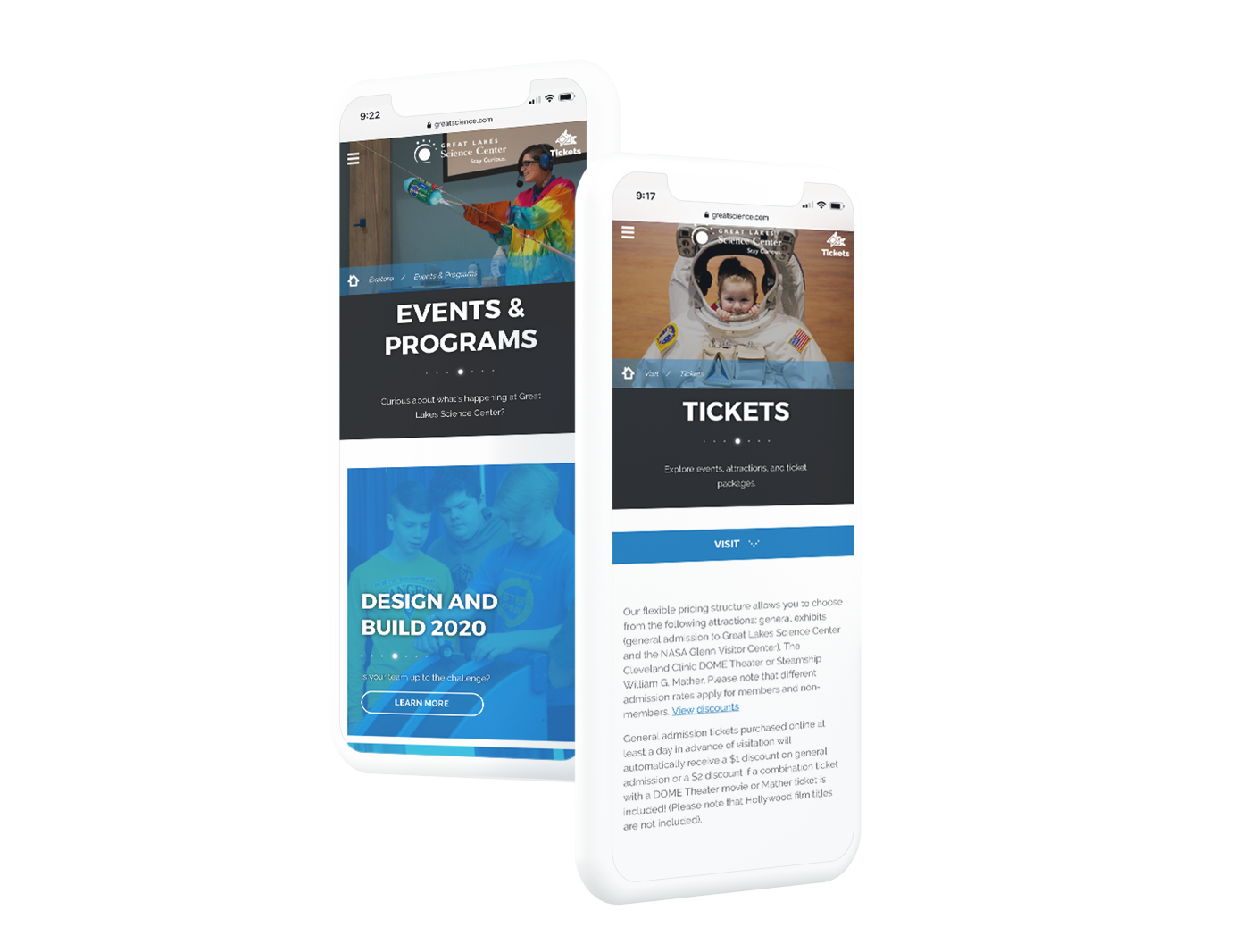 Experience Upgrade
Users are able to easily plan visits to the Center and are given comprehensive access to exhibit lists, educational resources, program information and the sale of tickets online. The website itself illuminates imagination, through its attention to detail and its welcoming design.