This multifaceted project challenged us to come up with a brand strategy, logo design, and website redesign for Lark. Together with Hinkley (Lark's parent company) we set on a journey to redefine and elevate Lark's identity and transcend their current assets into a unique and engaging territory. What transpired is truly a testament to the power of creativity and collaboration.
Services
Brand Strategy & Positioning
Design & Creative Services
Illustration, Video & Animation
Logo Design, Print & Collateral
User Experience & UI Design

Logo & Collateral
This project began with gaining an understanding of Lark's unique market position within the lighting industry. Drawing on inspiration from items within Lark's product catalogue as well as the lark (a type of bird), our creative team went through many iterations of a logo concept and presented them to Hinkley. Ultimately, the design you see within this section is the one that was choosen. Upon nailing down the logo our team then went through the process of choosing colors and designing marketing and product collateral.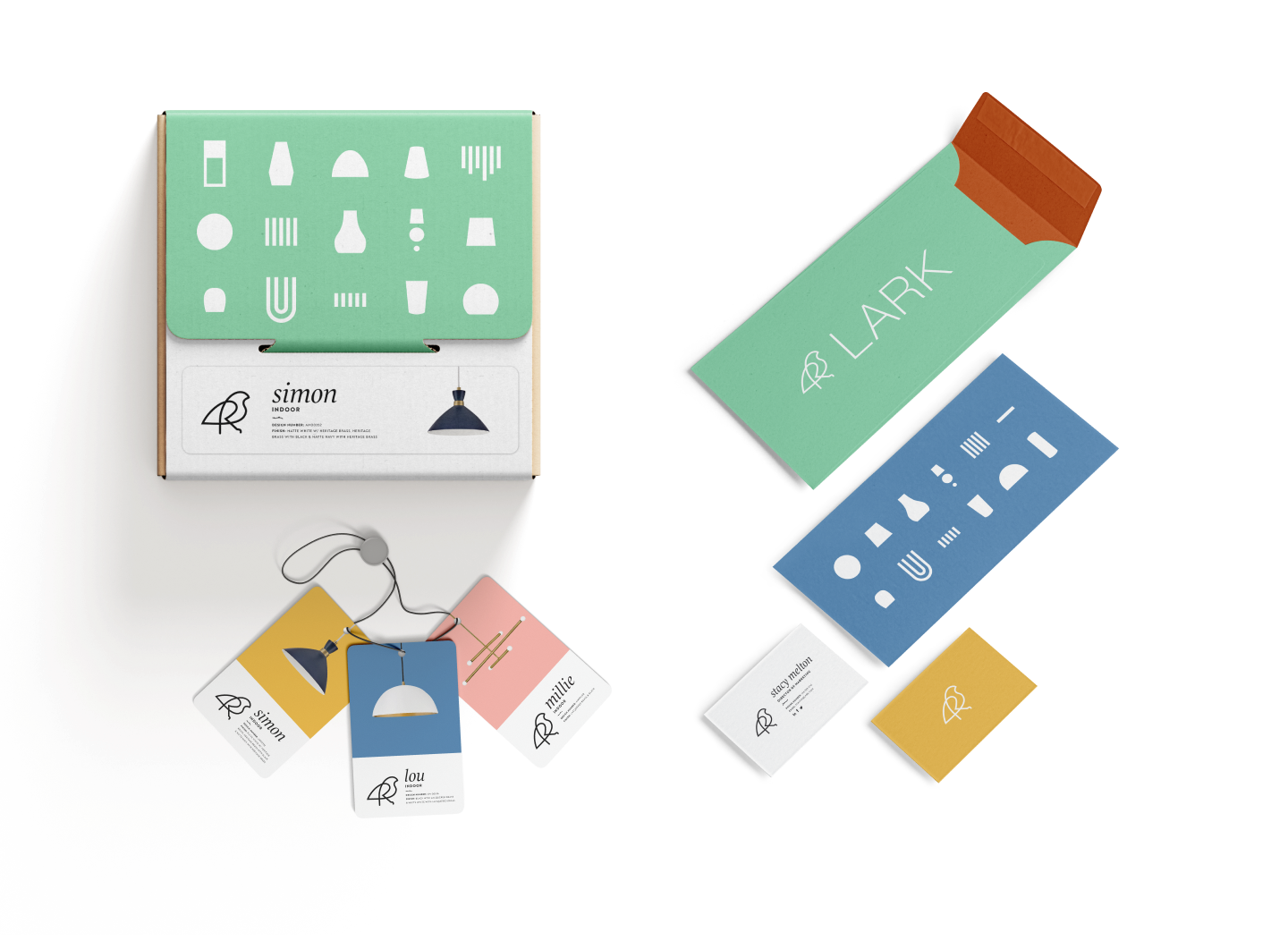 Website Redesign
Once the logo and brand collateral were presented and approved by the client, we were free to begin designing the UI for Lark's marketing website. The User Interface was designed with responsiveness in mind, and is viewable on mobile, tablet and desktop. The brand concepts nailed down throughout the beginning of the project (such as colors and typography) are expertly woven throughout the site. Once this project was finished, Lark was left with a beautiful and cohesive brand and an online presence that matches perfectly.