Recess is the agency of record for Cleveland Hopkins International Airport: the largest airport in the region and in the state of Ohio. Since 2013, Recess had been assisting CLE through all advertising and marketing needs - promoting the addition of more flights to more destinations for less money than ever before.
Services
Brand Strategy & Positioning
Campaign Development
Content Strategy & Copywriting
Design & Creative Services
Email Marketing
Full-Stack & Software Development
Illustration, Video & Animation
Logo Design, Print & Collateral
Media Planning & Buying
Mobile App Development
SEO, SEM & Digital Advertising
Social and Influencer Marketing
User Experience & UI Design
Web Design & Development
The Idea
From adding new airlines and routes to new one-of-a-kind dining options and an overhauled facade - there's never been a better passenger experience at CLE. Today marks a new dawn for the airport. More flights, historic low fares and a record high volume of passengers give us something to celebrate - and a reason to fly. It's time to reconnect with old roommates. It's time to see the Grand Canyon. It's time to create memories that will last a lifetime. It's time to Enjoy Going Places.

Connecting Social
CLE is a conduit to the world. Connecting people to people, connecting people to places - making those connections and creating memories that last a lifetime. By highlighting the stories of passengers we create an emotional connection between CLE and our travelers, resulting in increased inspiration to travel and improved perception of CLE.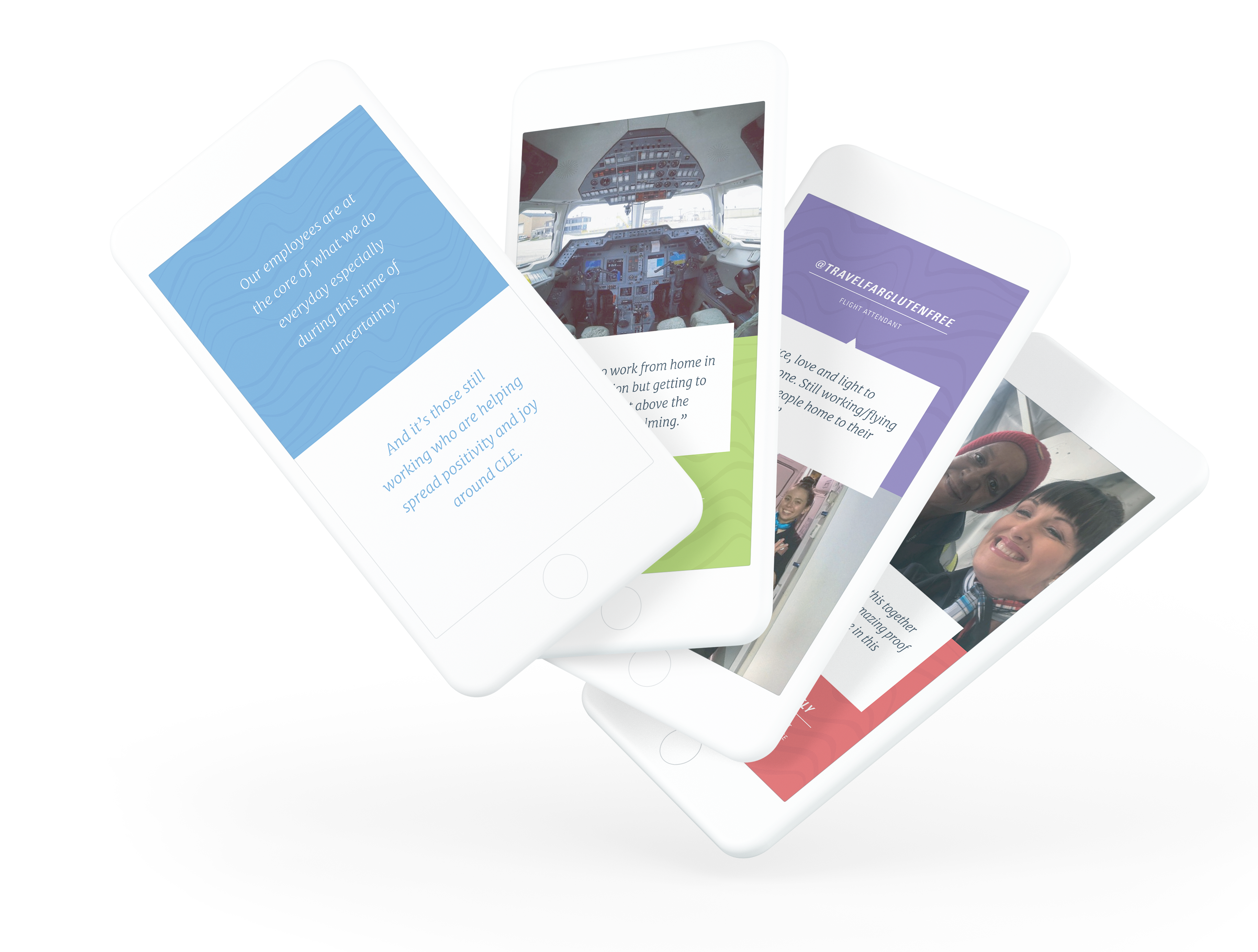 User-Generated
Content
We built out the campaign for social to promote more user-generated content. We've spent time interviewing passengers on their travels and highlighting these stories through our social channels. This helps hook the audience and build in the emotional tie - all while highlighting and promoting the specific destinations that CLE flies.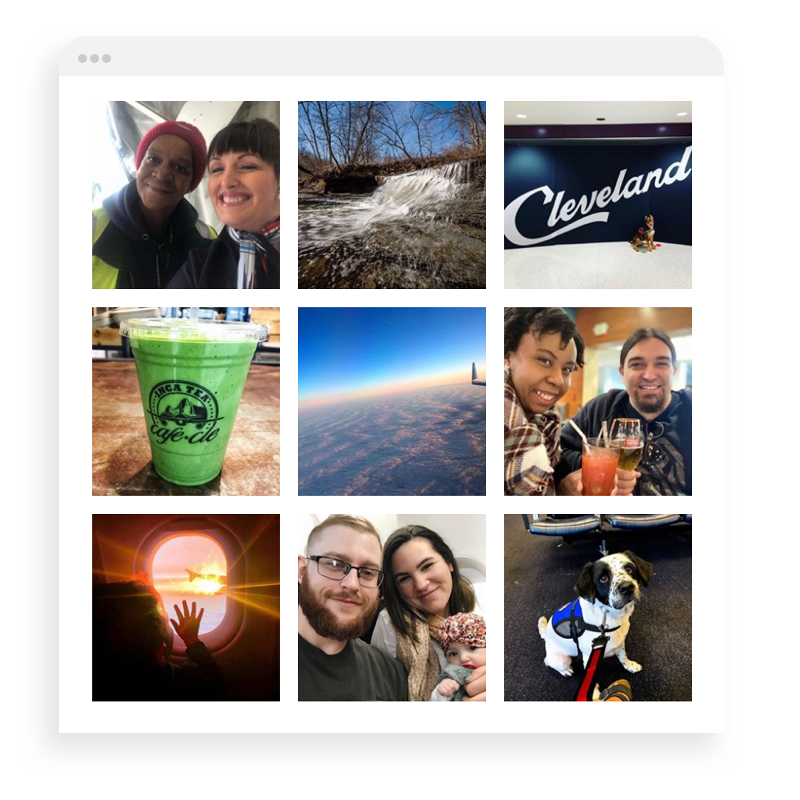 Website Refresh
We couldn't build out our new campaign without revamping the CLE website. ClevelandAirport.com is focused on the passengers we serve on a daily basis. With customer service in mind, the CLE site has up-to-date information about everything from the number of parking spaces available to the status of your flights and even the weather conditions on the tarmac.