When we began working with INFORCE, one thing was very clear: their brand and web presence needed to be as seamless as their technology consulting practice for the P&C Insurance industry. For this project, we dove in to learn what makes them different - an outsourced partner that feels more like an internal resource - with a warrior spirit. We went on to build an immersive and responsive website and a social media strategy that could capture the eyes (and thumbs) of those within their target audience.
Services
Brand Strategy & Positioning
Campaign Development
Content Strategy & Copywriting
Design & Creative Services
Email Marketing
Full-Stack & Software Development
Illustration, Video & Animation
Logo Design, Print & Collateral
Media Planning & Buying
SEO, SEM & Digital Advertising
Social and Influencer Marketing
User Experience & UI Design
Web Design & Development
INFORCE is a very dynamic brand with a multinational presence, and we wanted the design of the website to reflect this.
We used a modern take on camouflage throughout the site in order to bring the concept of security (a key component of INFORCE's service offerings) and that warrior spirit to the forefront of a consumer's mind.
In order to further capture attention, we used a complex parallax scroll to dazzle potential clients as they moved throughout the size. The best part - all of these pieces are housed within a Content Management System to make them easily reusable and changeable.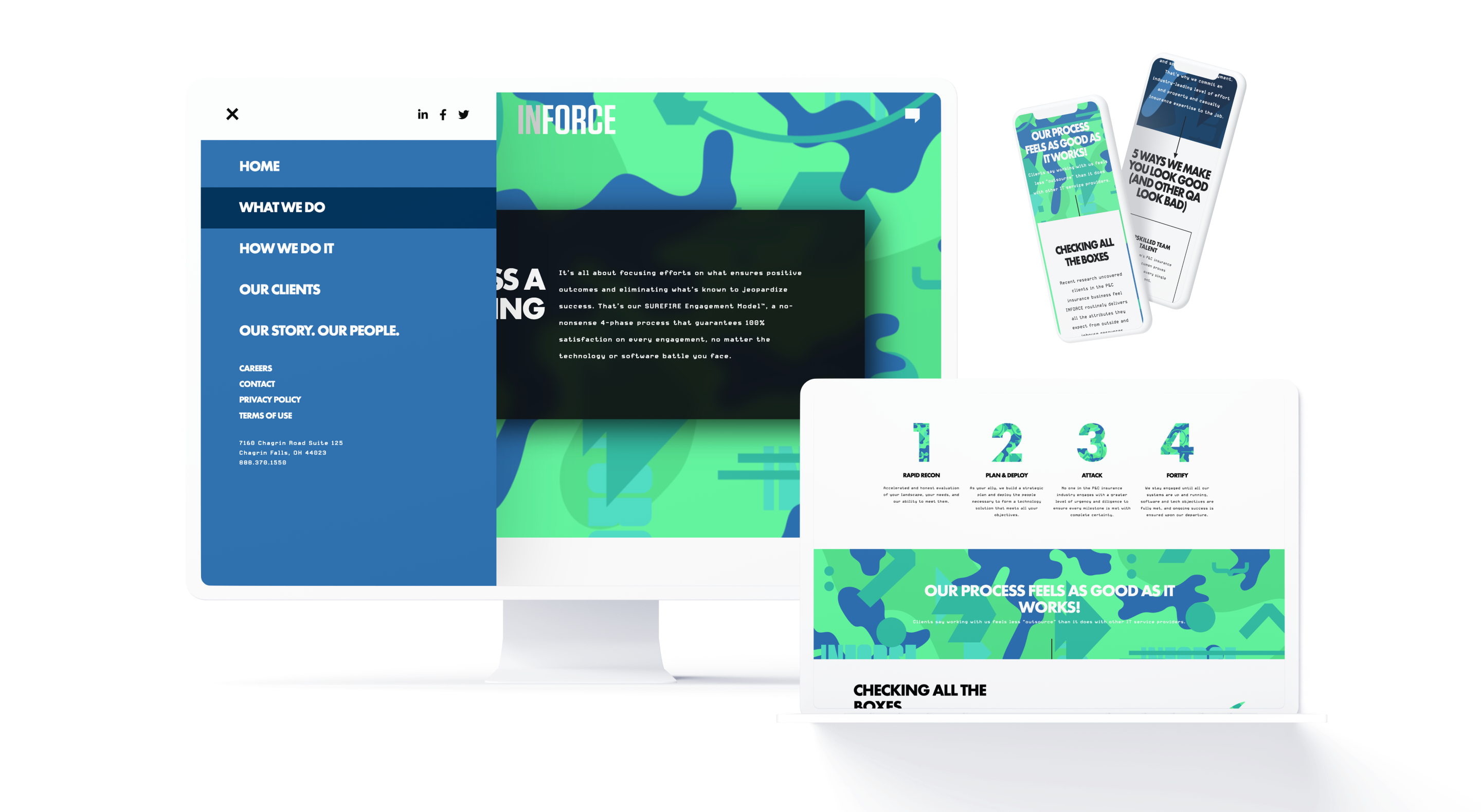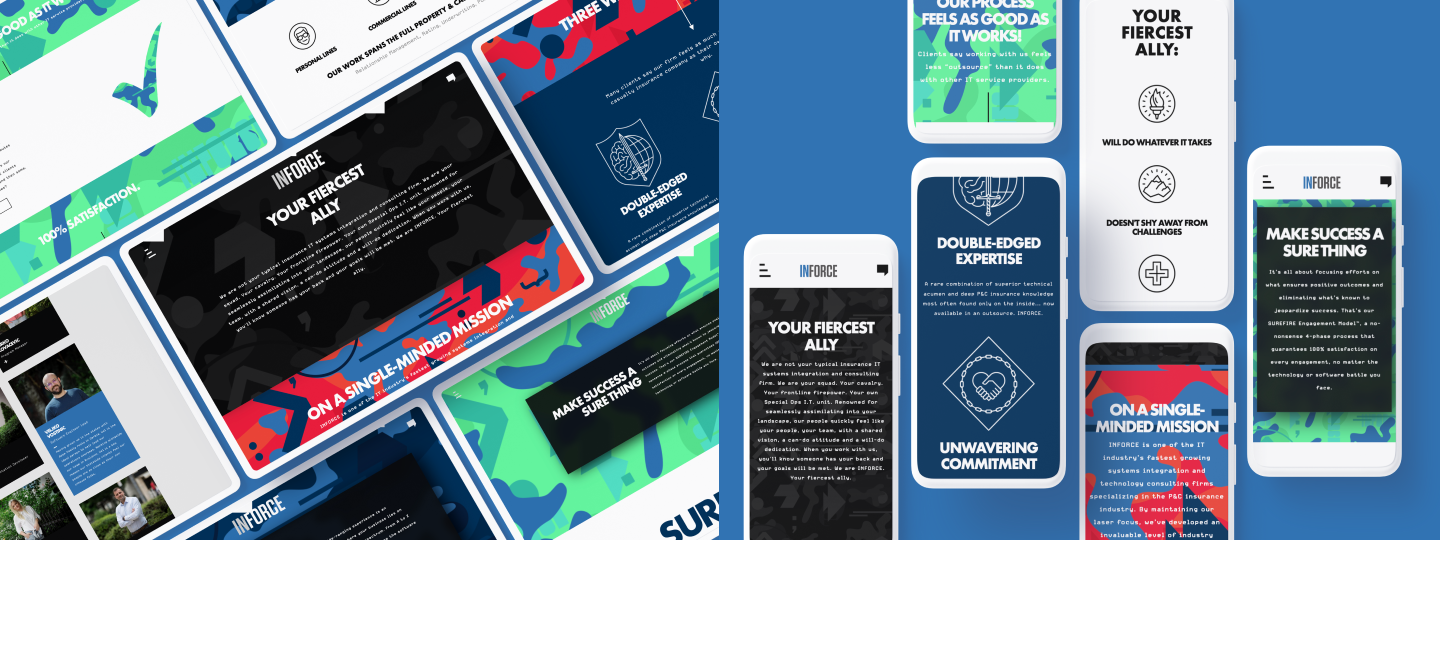 As the website was launched, Inforce recognized the importance of extending their presence onto digital and social media channels, ensuring they would be present where their clients spent their time.
Our team strategized what types of content would engage INFORCE's target audience most, and on which platforms they should concentrate in order to maximize their reach.
Once the strategy was approved, we then worked on creating content, scheduling it on the social platforms chosen, and then managing any followers, likes and comments on those channels.