The world of commercial banking contains volumes of intricate transactions and information. After spending over a year with internal stakeholders and users of KeyBank products, the team at Recess took the lead in redesigning KeyBank's online user experience. Through researching customer and company need, we identified an opportunity to create a platform that adapts to different devices, tasks, and consumers, allowing for seamless transactions from start to finish. The result, KeyNavigator, provides personalized solutions for users in every role—from the CFO of the largest company to the CEO of the smallest.
Services
Content Strategy & Copywriting
Design & Creative Services
User Experience & UI Design
Web Design & Development
Responsive
User Interface
An intuitive platform that adapts to the needs of specific customers, creating a user-friendly experience for companies of all shapes and sizes.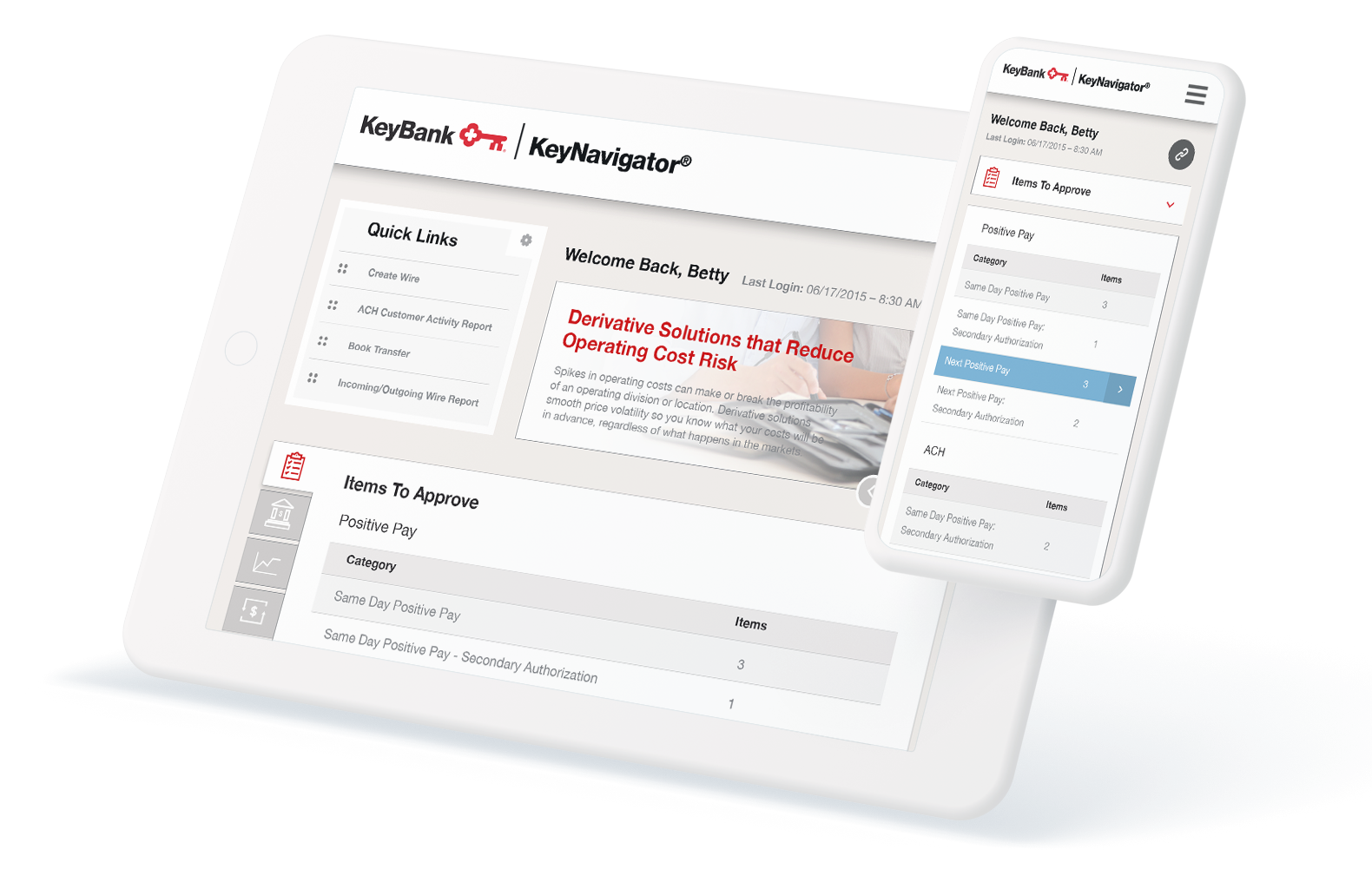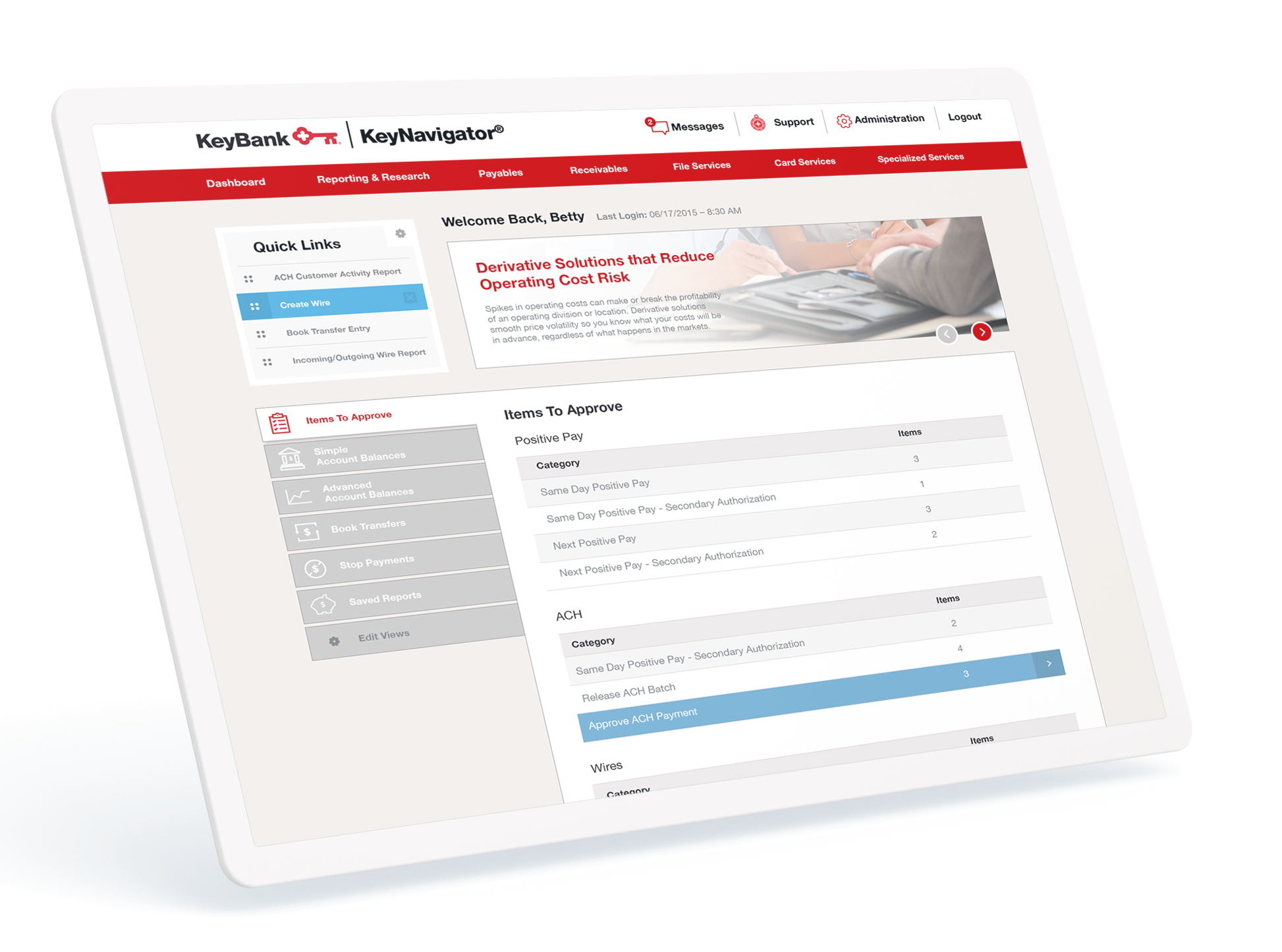 Customized Solution
With highly customizable settings that adapt to unique users, KeyNavigator is a smart and simple solution for accounts of all sizes. Where the experience was once inefficient and time-consuming, it is now streamlined and tailored to customer profiles. Role and usage habits are factored into the platform, allowing customers to focus on the task at hand, with a functional dashboard to aid in the process.