In 2022, following Mayor Justin Bibb's inauguration, his cabinet faced a dilemma: they wanted a clean and modern interface to showcase the progress that was being made in the initiatives they campaigned during the election, but the new City of Cleveland website was far from being ready to launch. In order to solve this issue, the City and Recess Creative decided to create a microsite for the Mayor that would provide a clean interface for showing progress, while still giving time for the much larger City of Cleveland website initiative to continue.
Services
Content Strategy & Copywriting
Design & Creative Services
Full-Stack & Software Development
Illustration, Video & Animation
User Experience & UI Design
Web Design & Development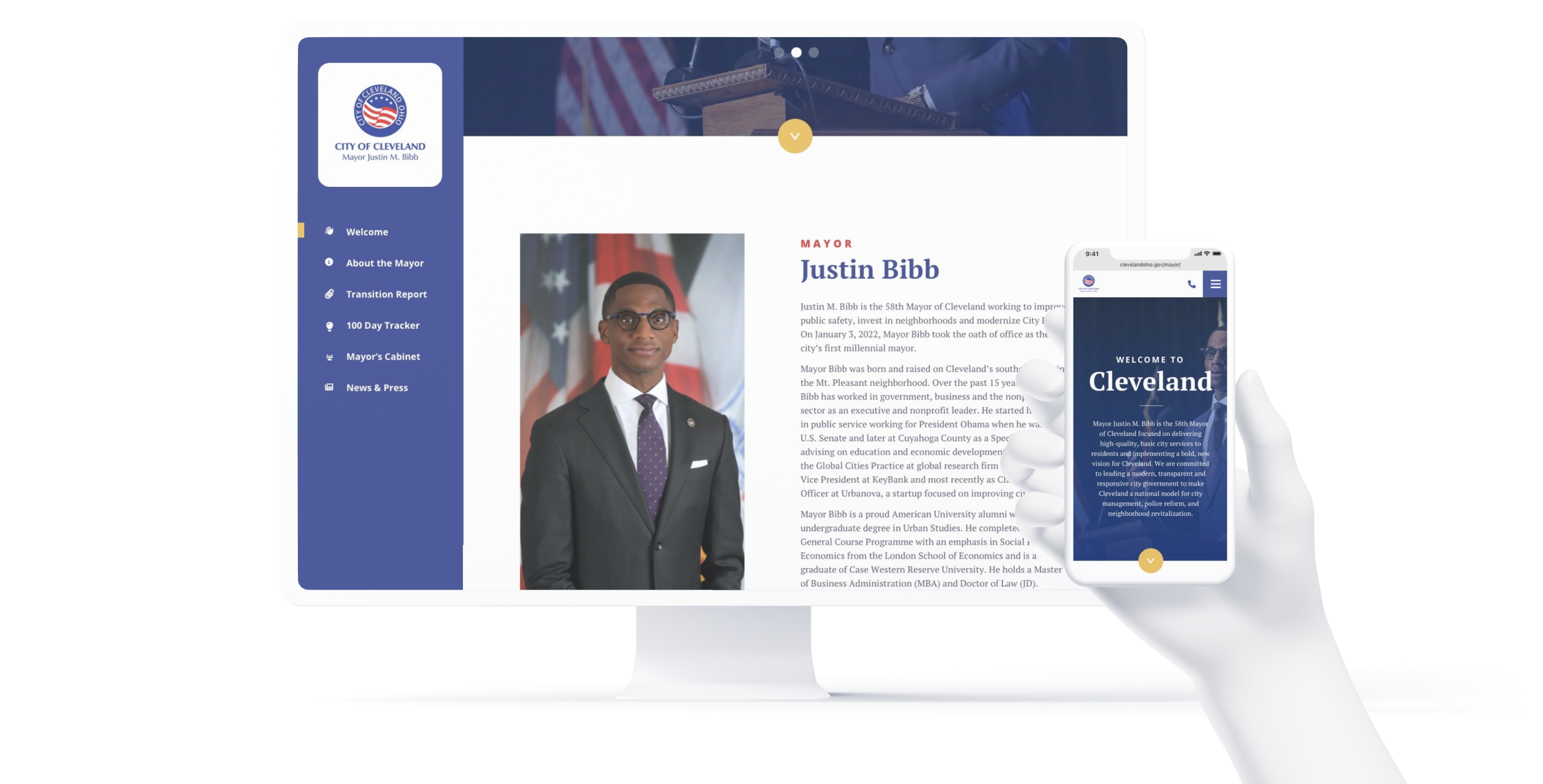 100 Days
Tracker
The most important aspect of the Mayor's microsite was the implementation of the First 100 Days Tracker. Upon inauguration, the Mayor and his cabinet had very specific initiatives they wanted to either complete or show significant progress on within the first 100 days of taking office. This tracker was created within the Drupal CMS so that his team could easily go in and update progress as it happened, and residents of the city could see an accurate depiction of the advancement to solutions on their most pressing issues.
The Mayor's
Cabinet
Now that Mayor Justin Bibb had won the election, many citizens wondered who he would choose to lead the different divisions and departments of the City of Cleveland. Together with the City, we collaborated on a visually intuitive representation of these individuals and their contact information, ensuring that residents had a precise understanding of the appointees to these crucial positions.