The Montessori Regional Charter School, located in Erie County, Pennsylvania, is a tuition-free public charter school that provides Montessori education from kindergarten through sixth grade. Planning to relocate from two buildings into a single unified school, MRCS was looking for a brand refresh that could capture their philosophy and core values.
Services
Brand Strategy & Positioning
Content Strategy & Copywriting
Design & Creative Services
Illustration, Video & Animation
Logo Design, Print & Collateral
SEO, SEM & Digital Advertising
User Experience & UI Design
Web Design & Development
The Idea
The brand position embodies the belief in an education that fosters creative and innovative thinking, problem solving skills & leadership skills: It begins with a spark. The moment a child first feels the difference between 1 and 1,000. The emotion and camaraderie of fellow classmates learning together. The experience of overcoming a challenge through self-reliance. The logo mark captures the essence of every child at MRCS, with a mission to create the spark that lights the way for lifelong learning. The color palette focuses on bright bursts of colors to bring forth the fun and playfulness of the MRCS learning environment.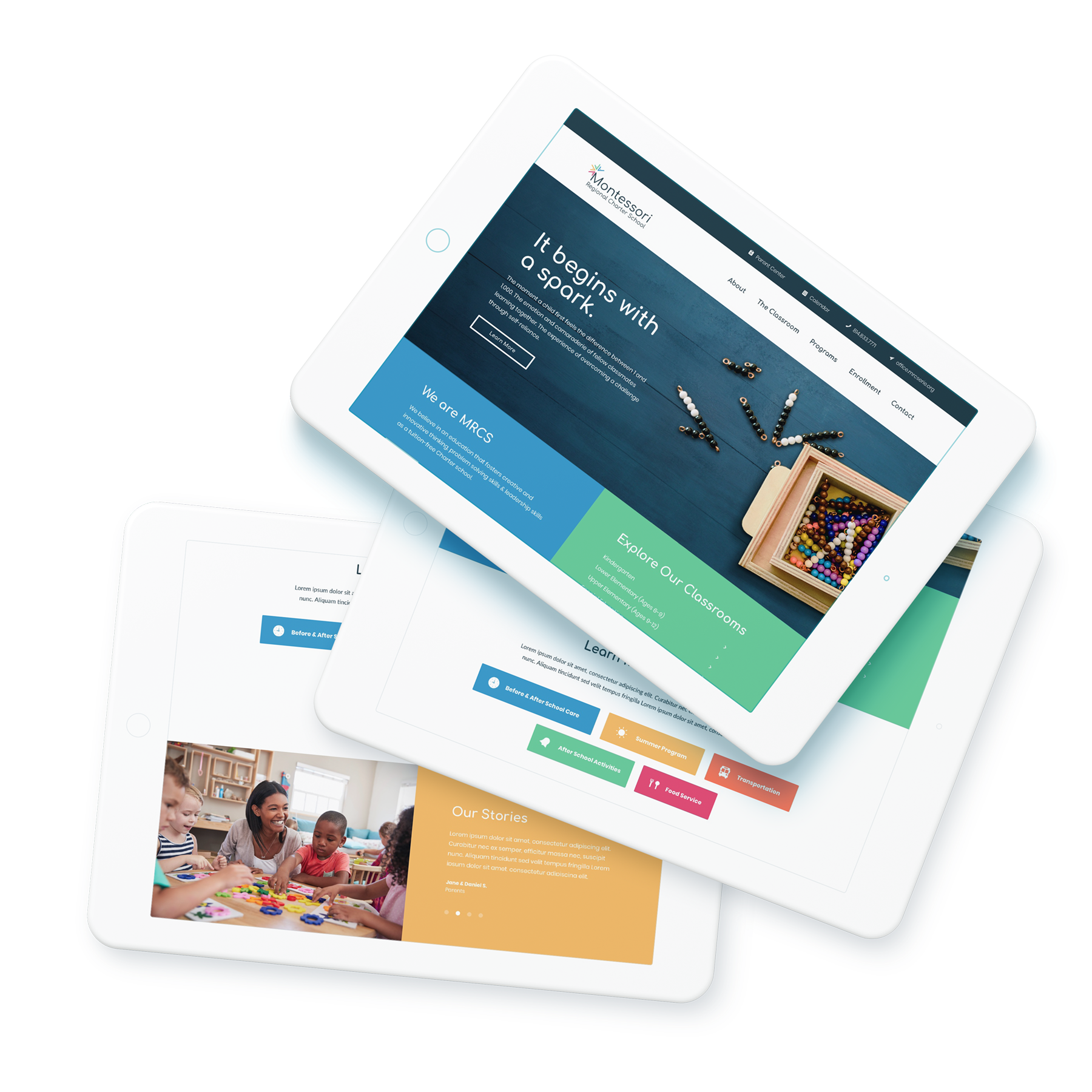 Website Refresh
We couldn't roll out the new brand without a refreshed website. The website, which focuses on providing information to both current and prospective parents, contains landing pages for each classroom to post and share their curriculum and learning experiences. The family center provides current families with news and announcements, PTO schedules and other forms and documents. Program pages – paired with a fresh icon set – allow parents to access informational downloads and other helpful links related to transportation, school activities, food service and more.
Added Support
After launching the new brand and website for MRCS, we have continued to support them through various asks. We have created everything from window clings, new building signage and posters, to a Continuation of Education Plan that was used to inform and educate parents of their plan of action in their shift to online learning in the spring of 2020.