Swisspers® products are made from 100% pure premium cotton, safe for all skin types and the perfect partner to your beauty routine. Swisspers premium line features everyday essentials for the everyday woman, including; Cotton Rounds, Leopard Swabs, Super Jumbo Cotton Balls and 100% Cotton Makeup Removal Wipes.
Services
Brand Strategy & Positioning
Campaign Development
Content Strategy & Copywriting
Design & Creative Services
Illustration, Video & Animation
Logo Design, Print & Collateral
Media Planning & Buying
SEO, SEM & Digital Advertising
Social and Influencer Marketing
User Experience & UI Design
Web Design & Development
Campaign
Strategy
Glow with Swisspers is a campaign that shares the power a good skincare and beauty regime can do, not only for your outer beauty, but your inner beauty first and foremost. Through first hand accounts, product reviews and original content shared through a network of influencers, Swisspers products help tackle the day, allowing you to feel confident and glow inside and out.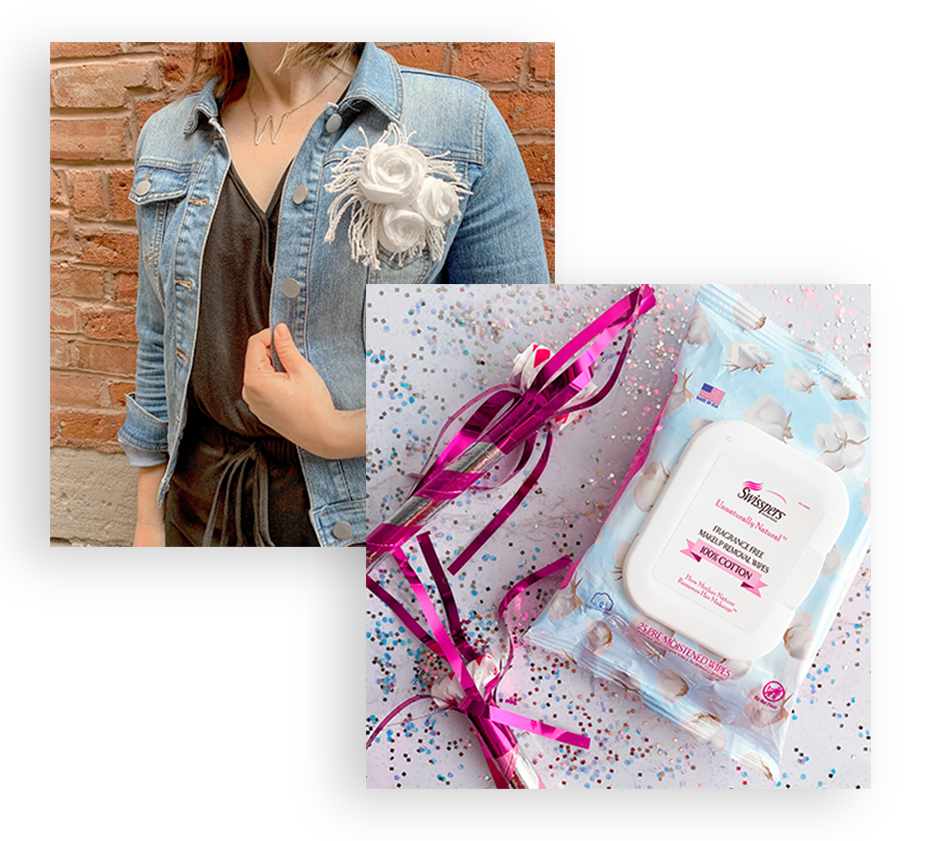 Influencer
Marketing
Our Swisspers Squad was made of tastemakers, parents, travelers, professionals and beauty gurus alike who share a love for beauty, positivity and fun while embodying strength and empowering the true essences of what it means to Glow with Swisspers. To welcome our Swisspers Squad, we helped create collateral to accompany all the amazing cotton products our squad would be receiving. With the addition of a branded beauty bag, personalized note and a beauty inspired sticker sheet - this beauty box made for the perfect unboxing moment for our influencers.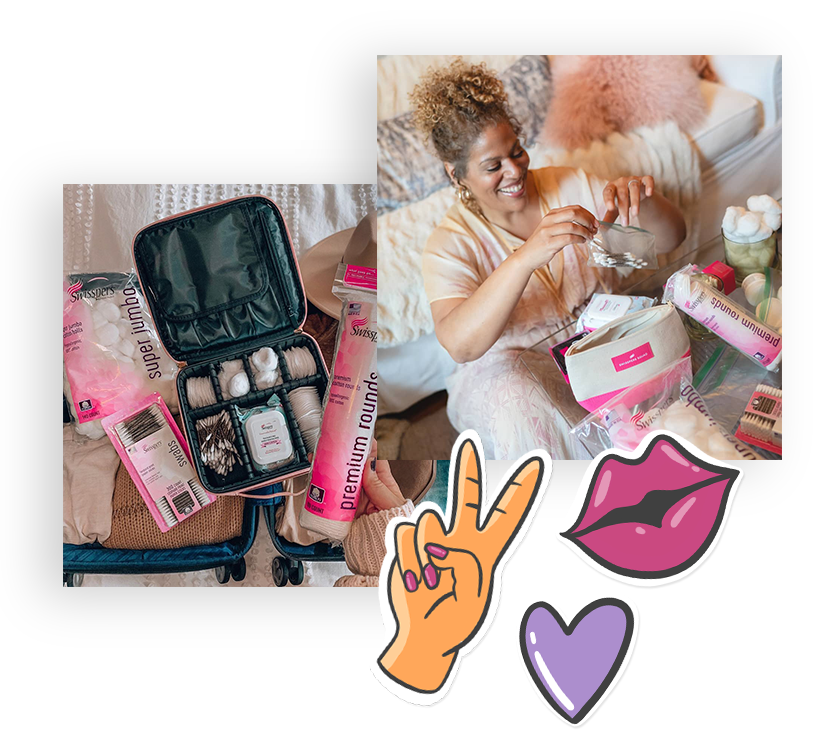 Organic Social
By supporting organic social content and planning, we were able to create a curated feed while showcasing Swisspers cotton products through crafts, beauty hacks, home decor and everyday inspiration. From holiday DIYs to skincare tips, the Swisspers brand creates and promotes all the possibilities of cotton.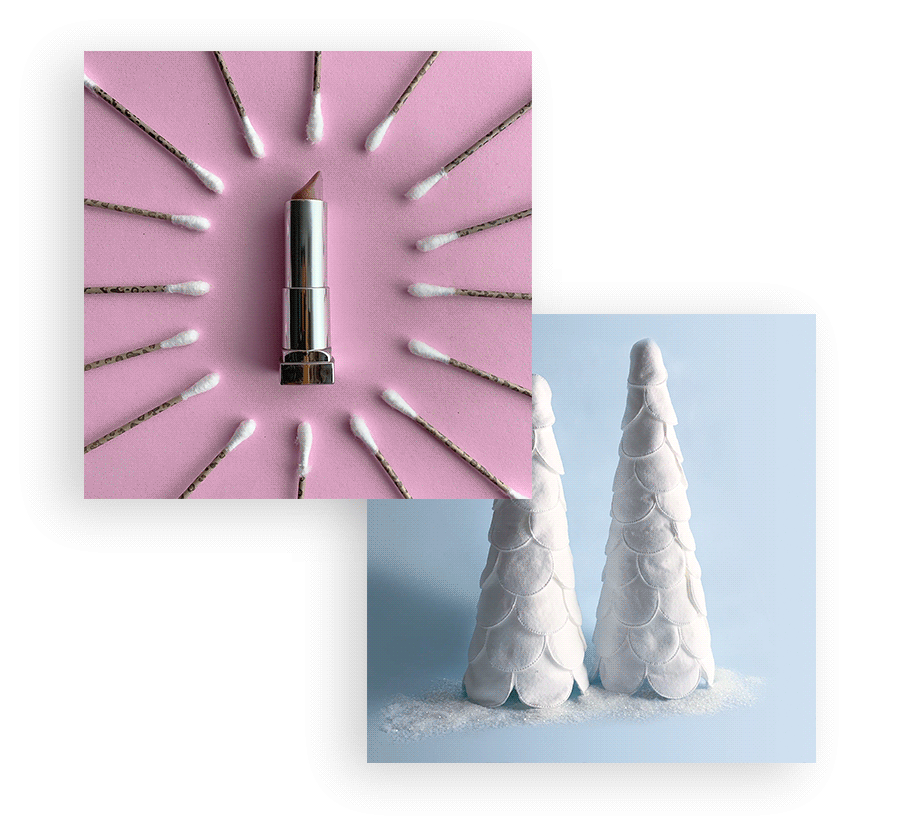 Blog
Bringing do-it-yourself tutorials and beauty hacks to life through long form content and imagery makes Swisspers a one-stop-shop for daily inspiration and beauty tips and tricks. By providing original assets to support content, the Swisspers brand was able to truly embody the meaning of a lifestyle brand through its dedicated community page.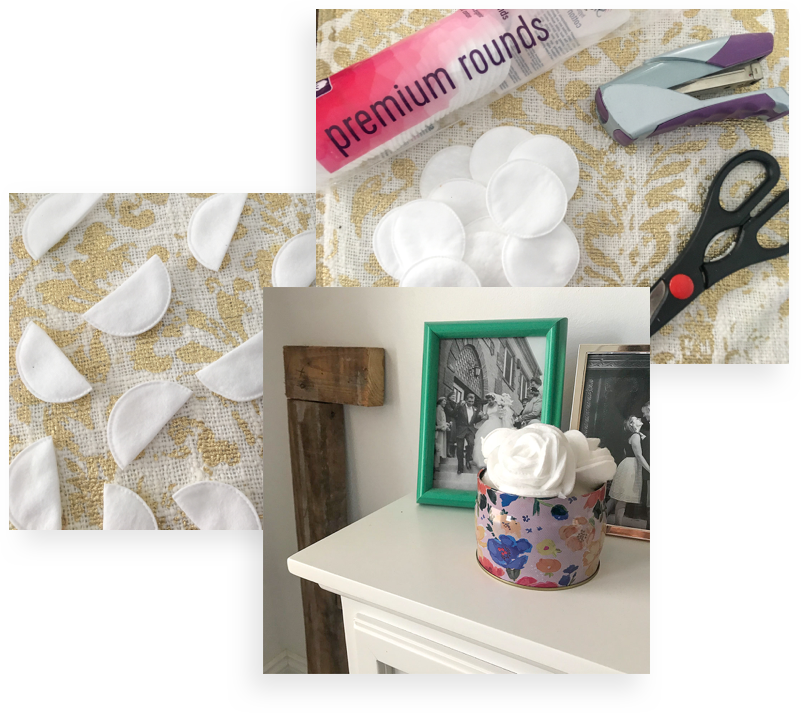 Digital Ads
Through branded digital ads we were able to showcase the many benefits of the Swisspers premium product line to an audience beyond our social reach. In addition to sharing the many product benefits, we also showcased that Swisspers is accessible to everyone through Amazon!